Uh oh! Just shut down on me again today less than a week after problem was thought to have been solved.
Towed to dealer again. This time I got propulsion warning and then when trying to "start" it again, showed service stabiitrak and service brake assist warnings.
At one point showed battery full charge with "0" range.
I will post as I get more info.
Any ideas?
Below is write up from first propulsion reduced shutdown a week or so ago.
edit/note, they removed new battery from write-up, they only charged up and tested current one.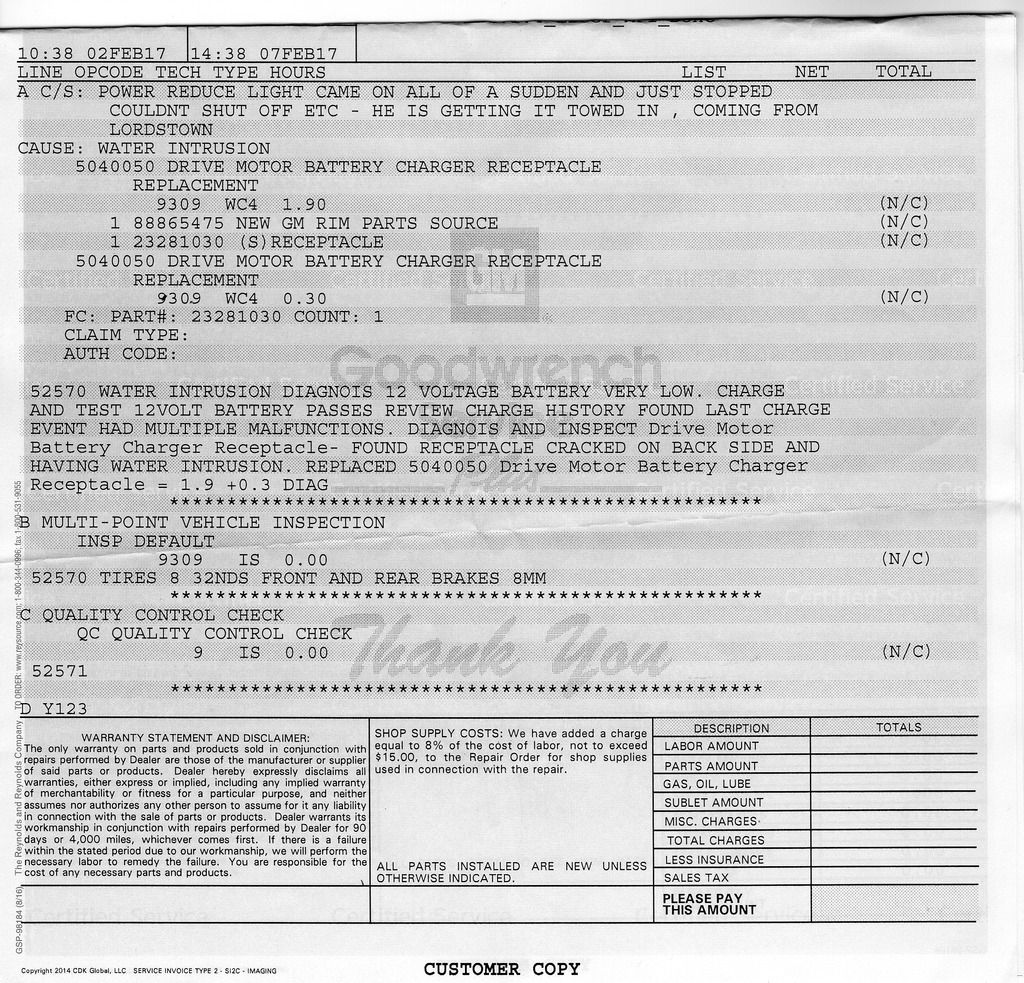 [/QUOTE]