As some of you may recall I installed a Torklift Eco Stealth Hitch (1.25"). Well I found a nice trailer on Craigslist locally (5'x8') and I figured I would update you all with some pics as well as EV and MPG figures.
On to the pics!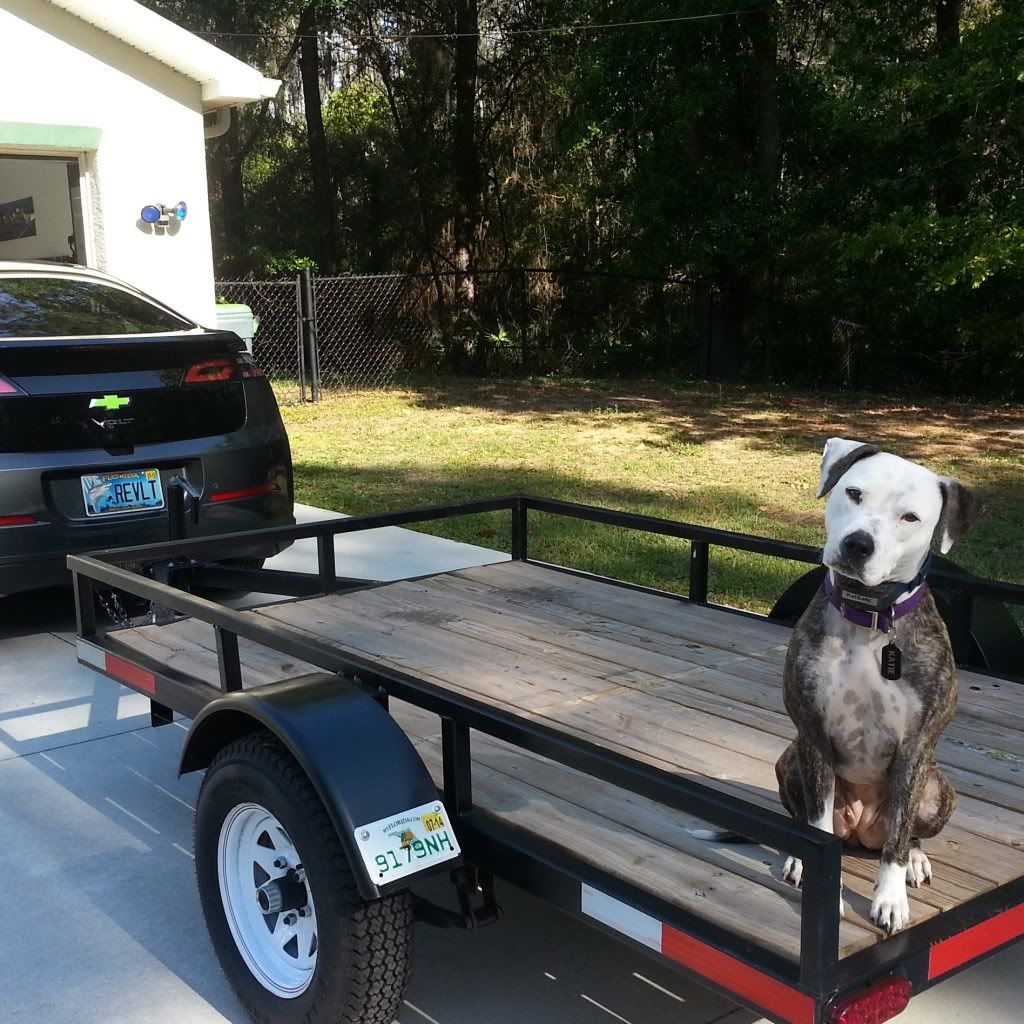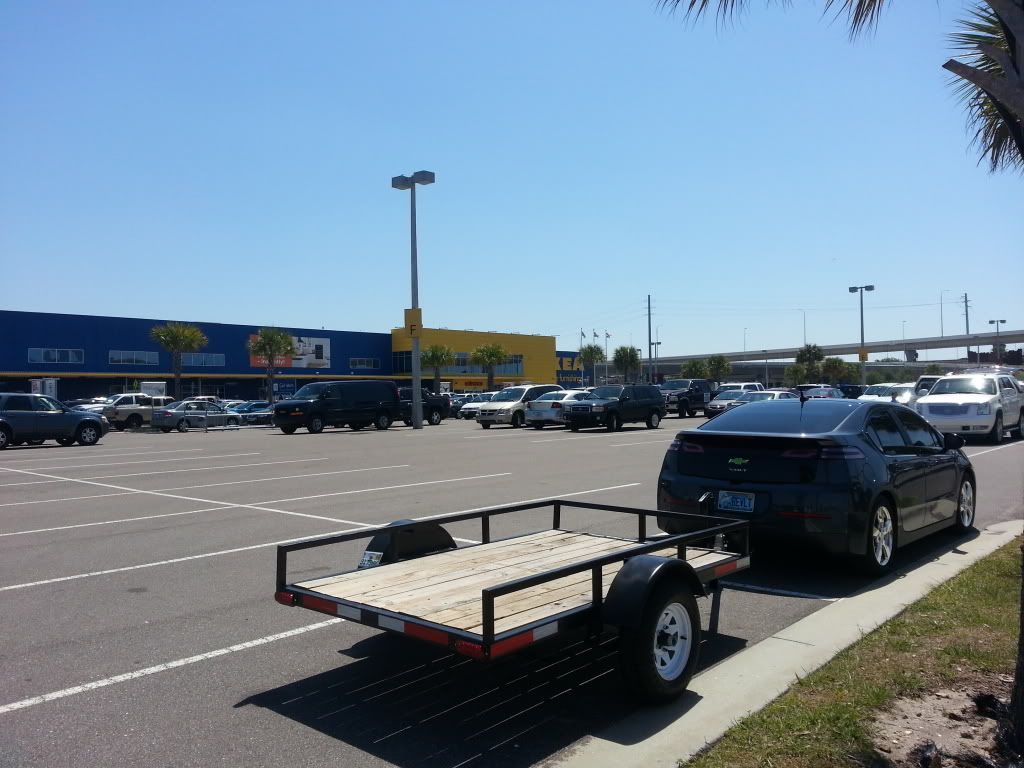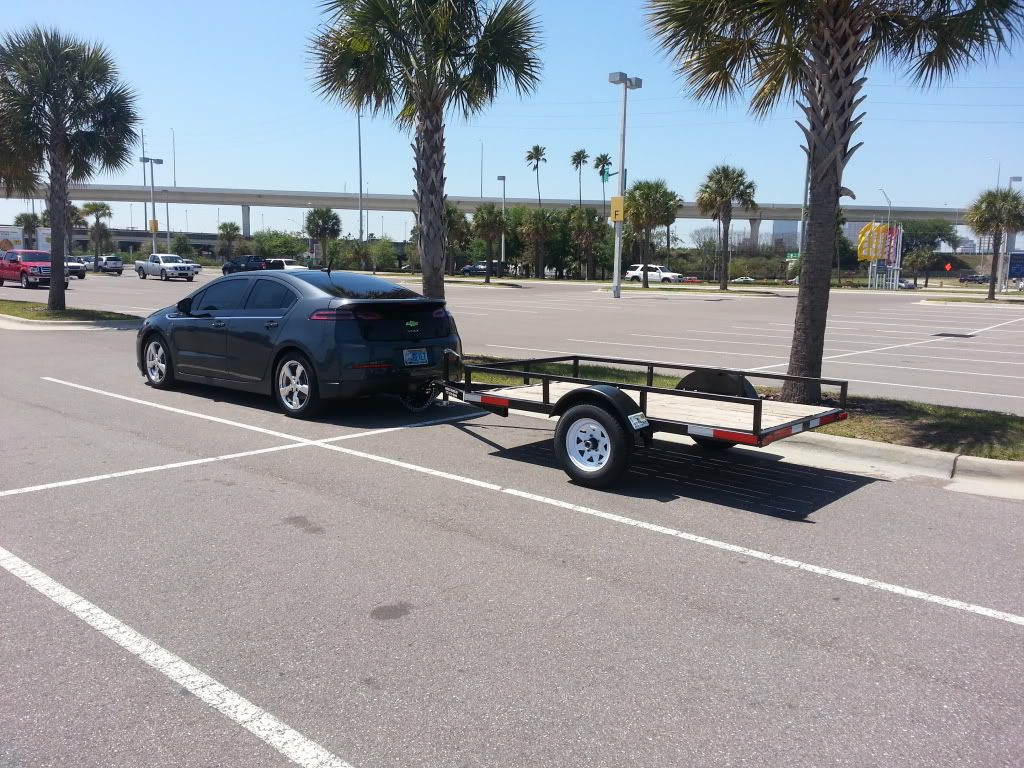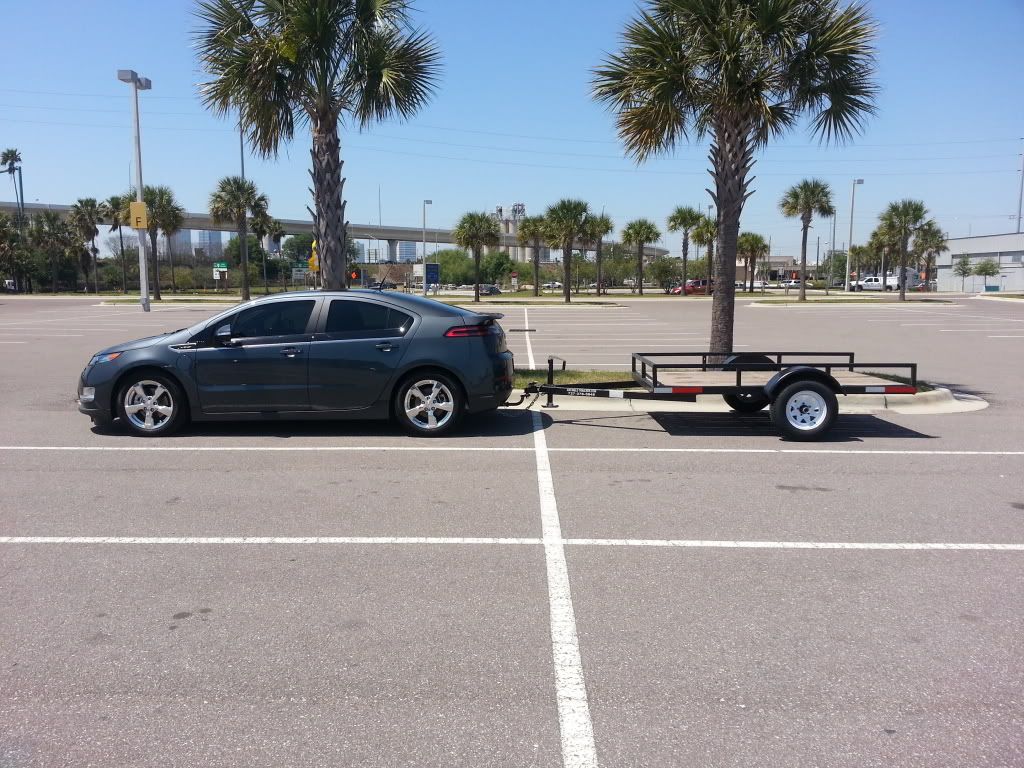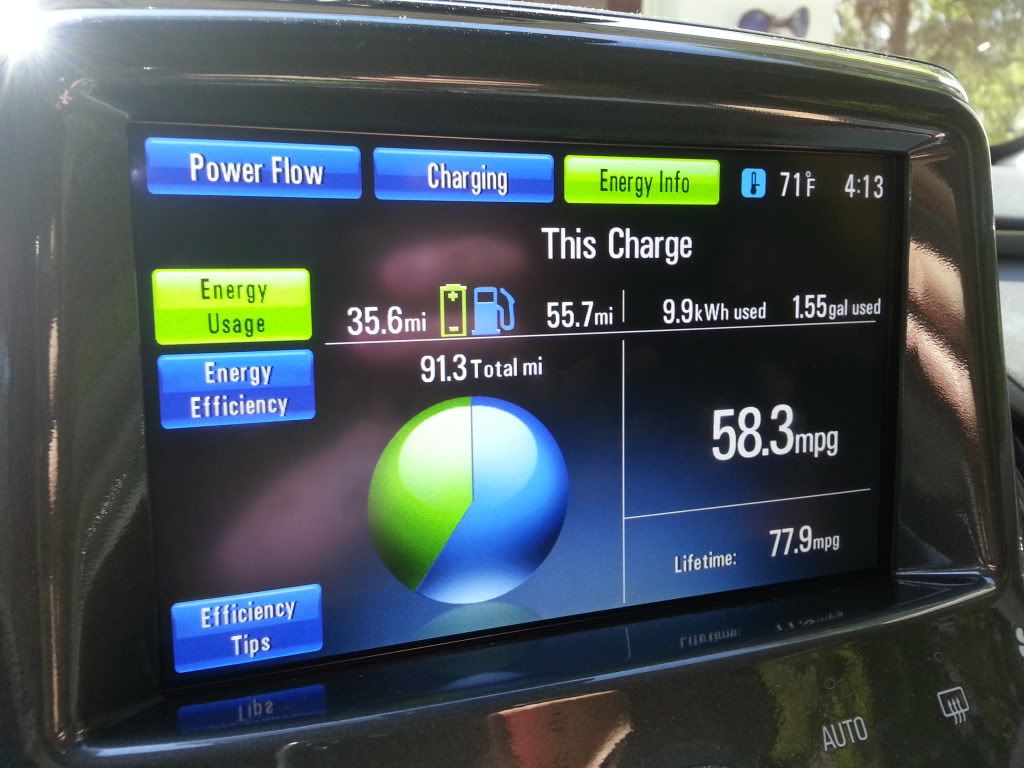 As you can see the trip today was 91.3 miles with nearly 36 of that in EV mode. I took the interstate the entire way with speeds of around 65 MPH. The ICE average was roughly 36 MPG as well.
Overall the trailer performs REALLY well, and I would HIGHLY recommend getting an anti rattle device for your hitch. The trailer weighs in at around 500 lbs. One could say the trailer is "overbuilt" as it is all square tubing, and no angle iron that is commonly used on smaller trailers, but my logic was it could be used for heavier loads (with a different vehicle of course) if need be. A lighter trailer (300lbs) would be an even better fit with this car as it would likely increase EV/ICE mileage.
I will be making a "how to" for the tail light wiring harness as well, stay tuned!
And before anyone says "Your warranty is void" please look into the Magnuson-Moss Warranty Act.
Consumers of aftermarket products are protected by the Federal Magnusson - Moss Warranty Act. The Act states that if something breaks on your vehicle and you take it in for warranty repair, the dealer must honor your warranty unless whatever modifications you have added to your vehicle actually caused the problem in question.