Ordered a Torklift Eco Hitch:
http://shop.tlcentral.com/store/pc/...25-Stealth-ECO-Series-Trailer-Hitch-p1068.htm
Had the great folks over at Stingray Chevrolet do the install for me (took them no time at all)
Installed a Thule 917XTR T2:
http://www.etrailer.com/Hitch-Bike-Racks/Thule/TH917XTR.html
Anyway since there are hardly any pictures of Volts with bike racks I figured I would post on the rack I got.
Enjoy!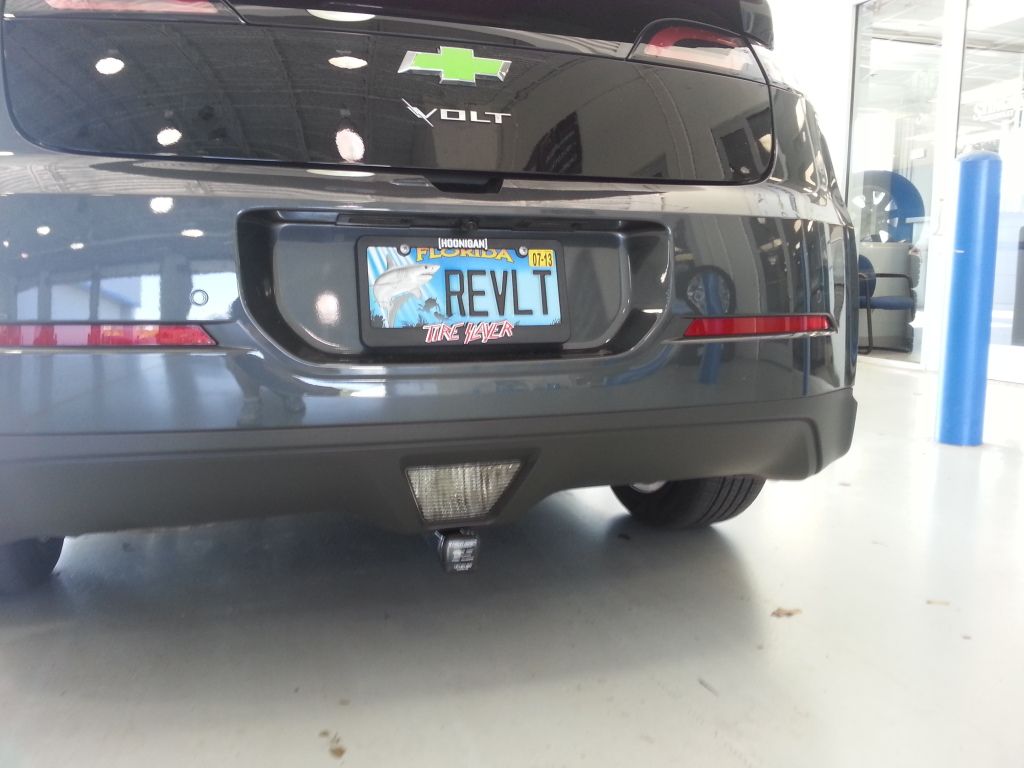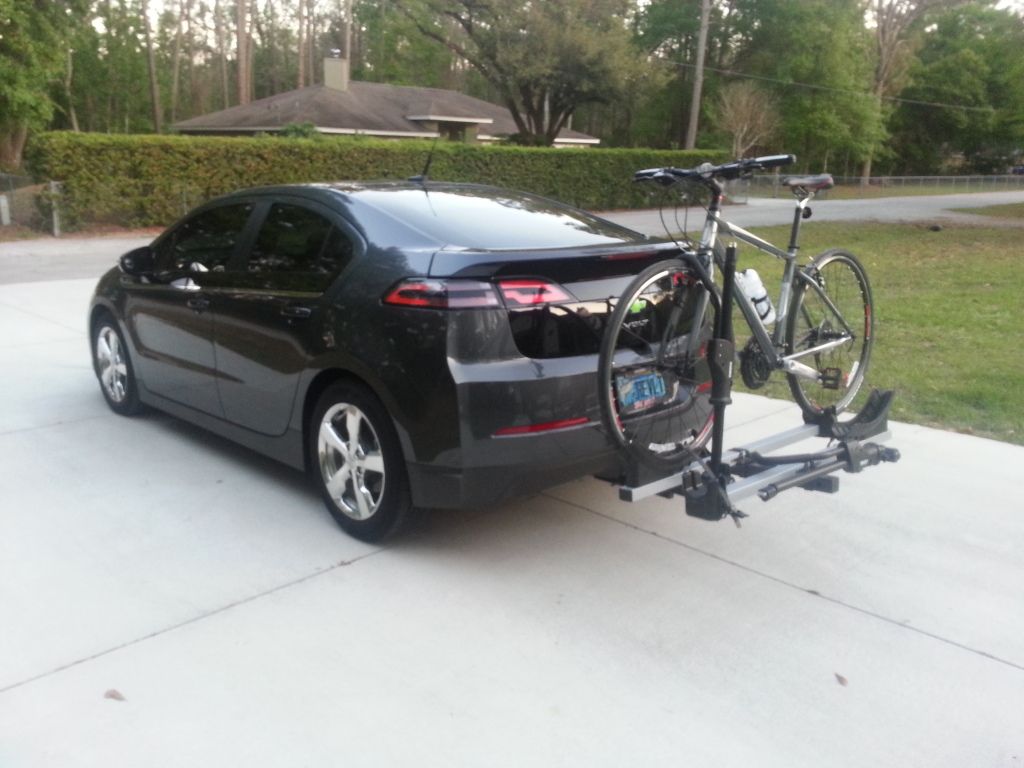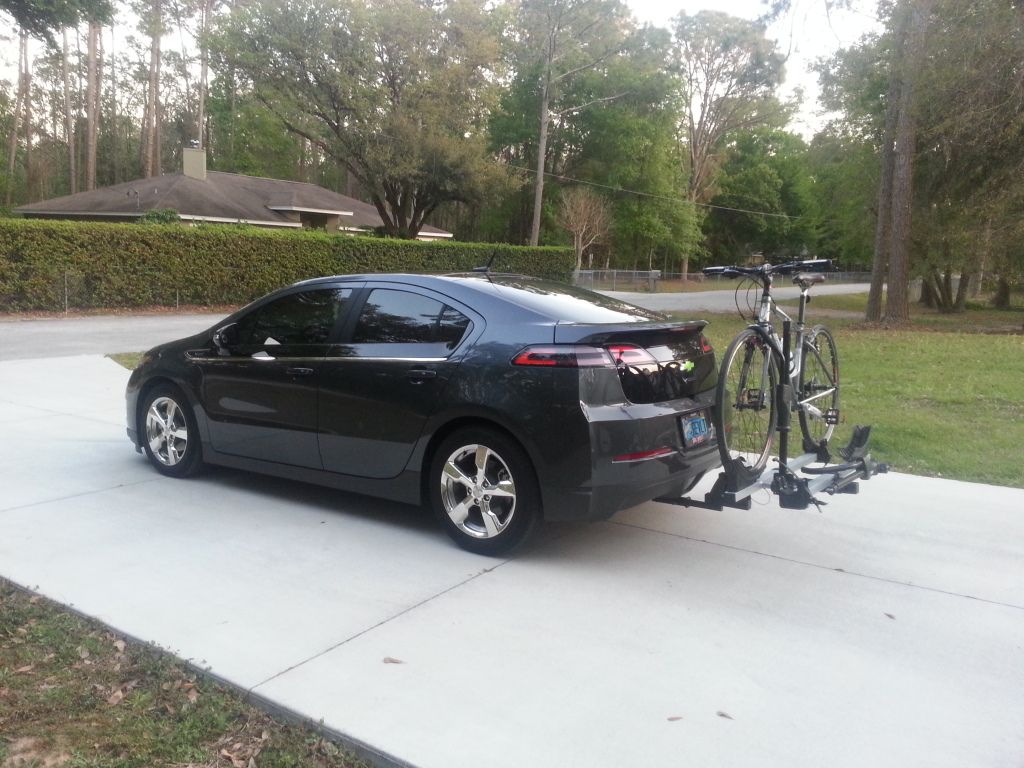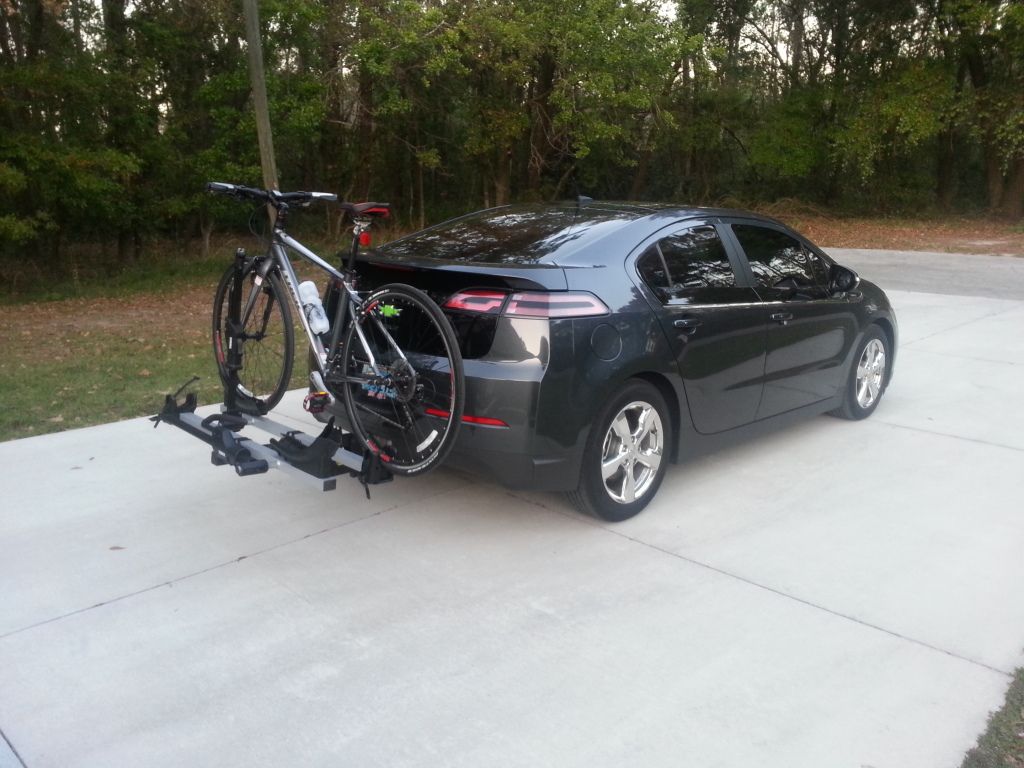 The rack fits excellent, and it can be folded up when not in use. I just put this setup together today and have not got a chance to use it yet. I will post some more pics tomorrow. As you can see there is PLENTY of clearance so it is highly unlikely that one would scrape using this combo.
NEW PICS: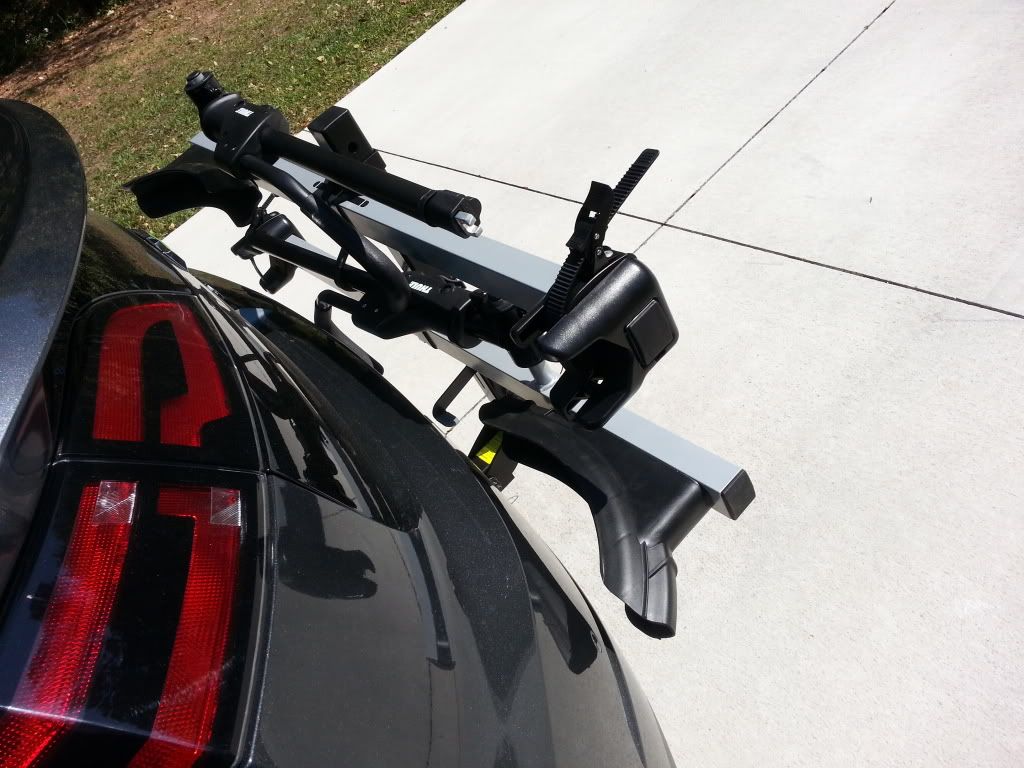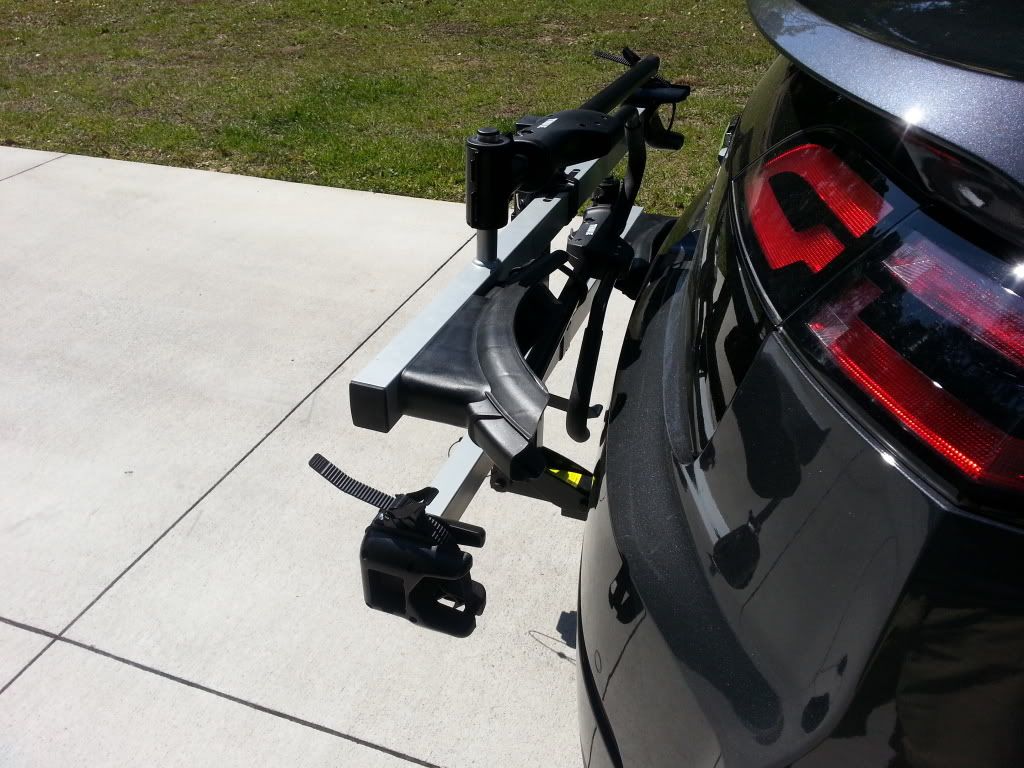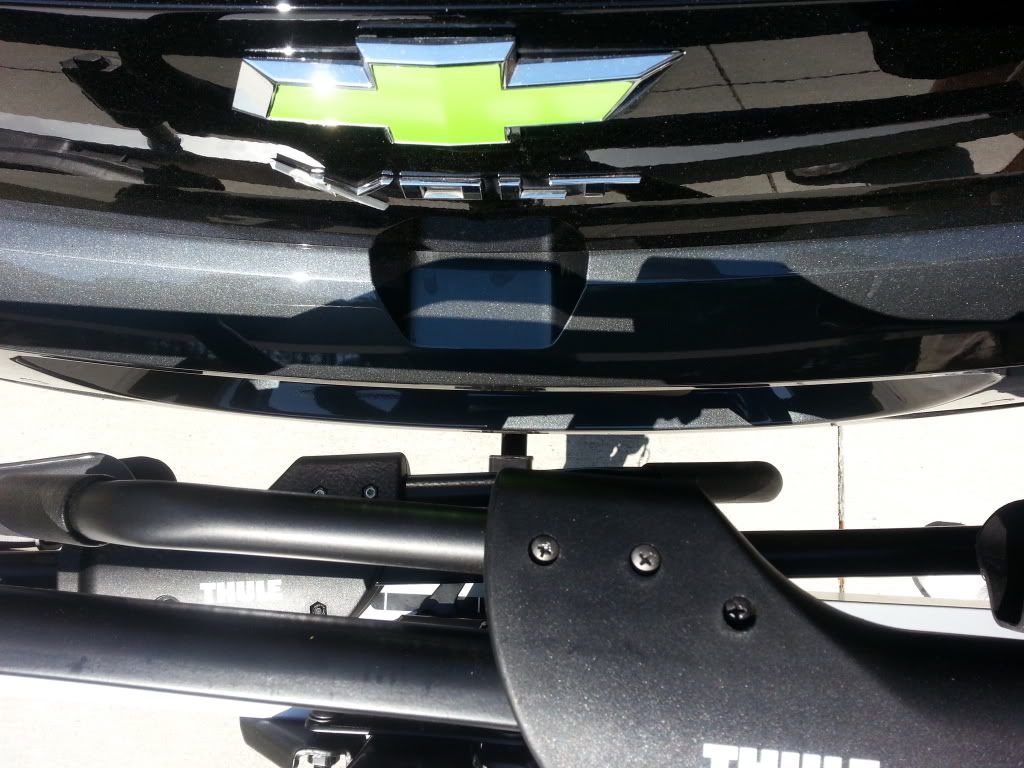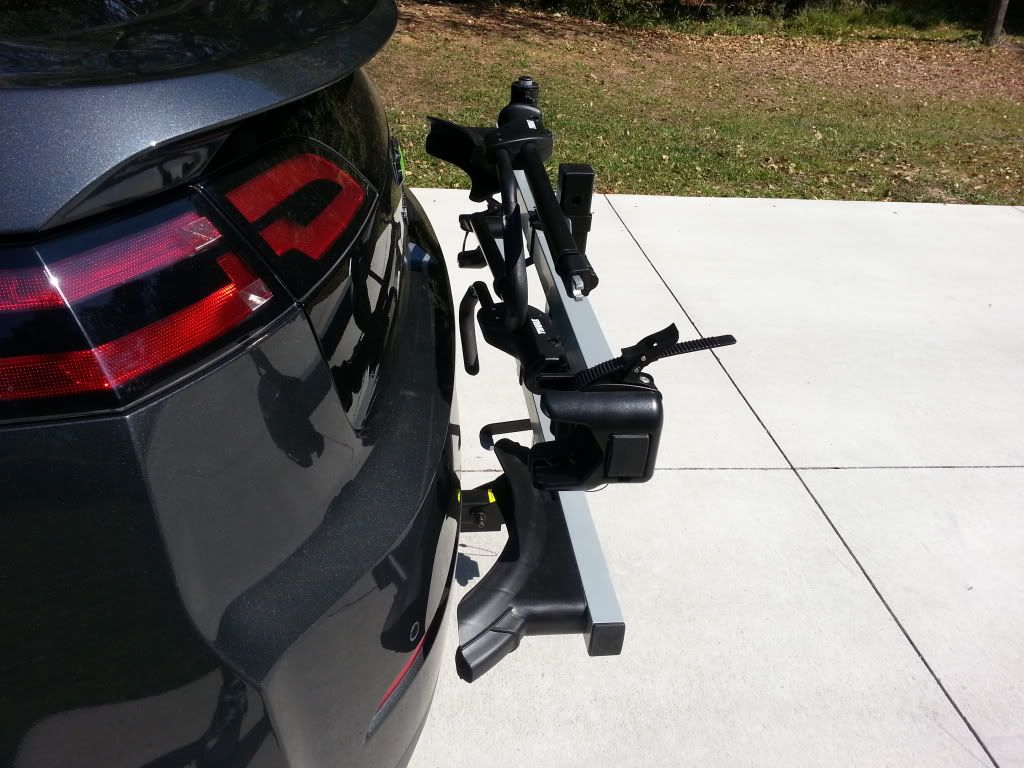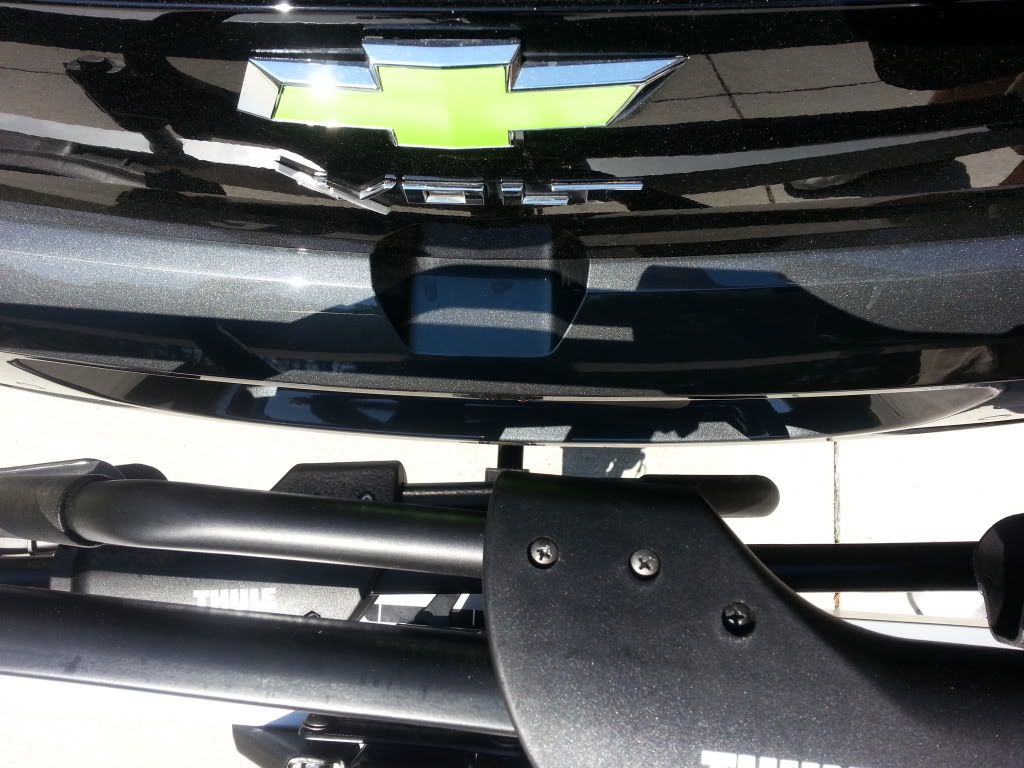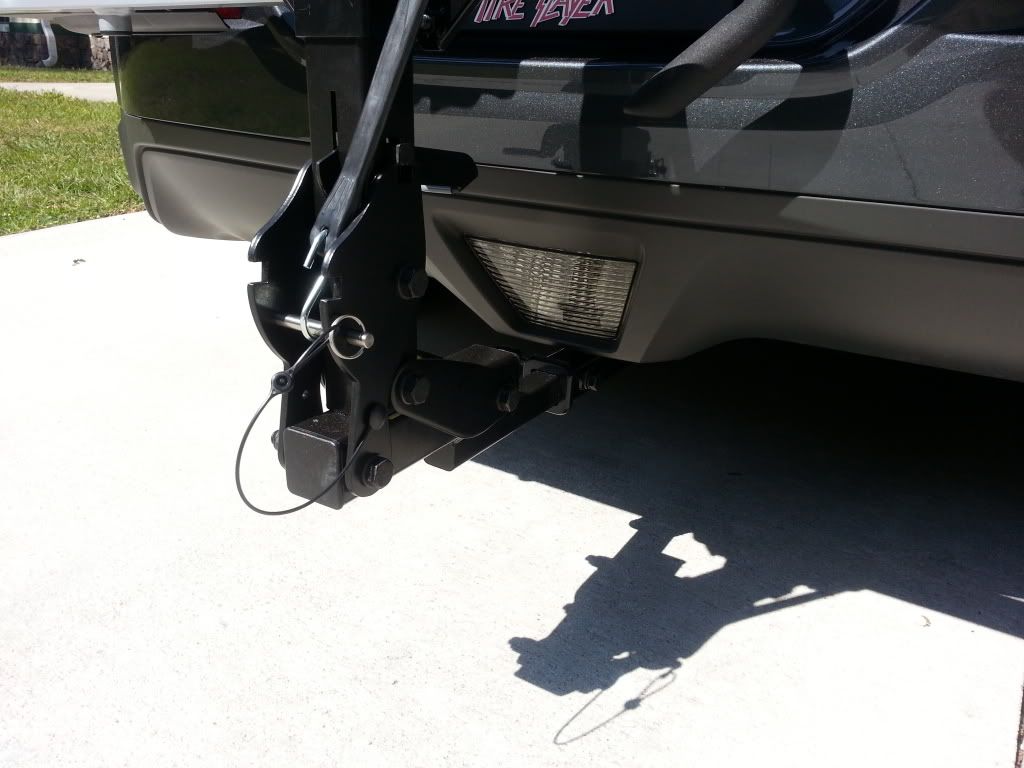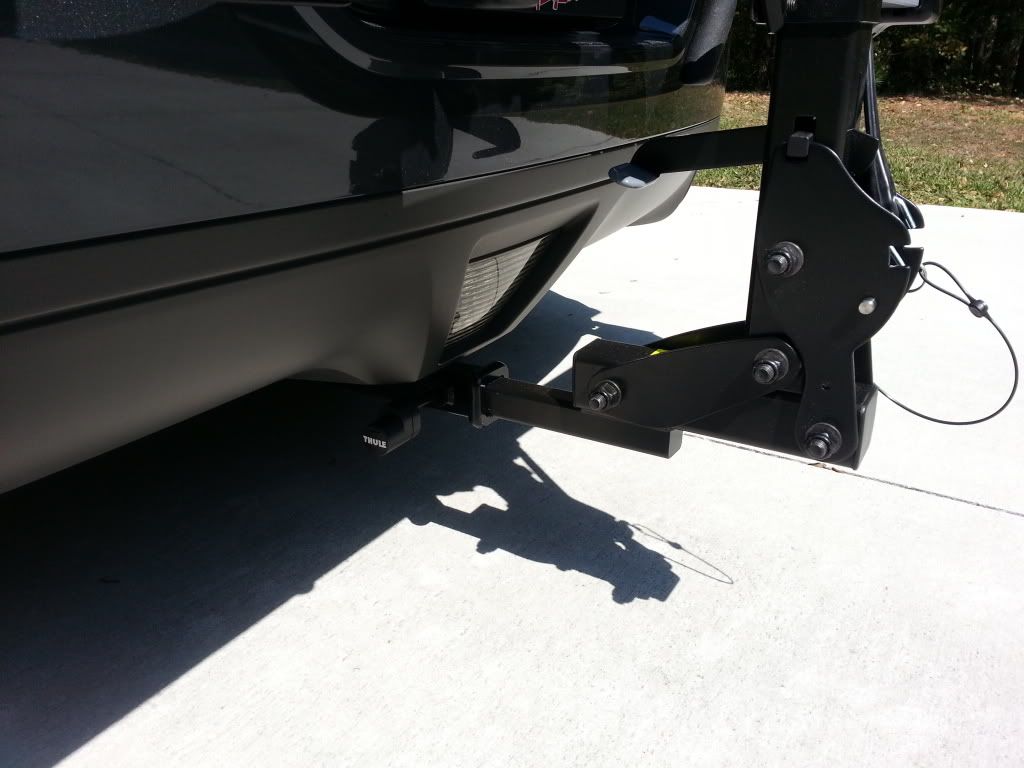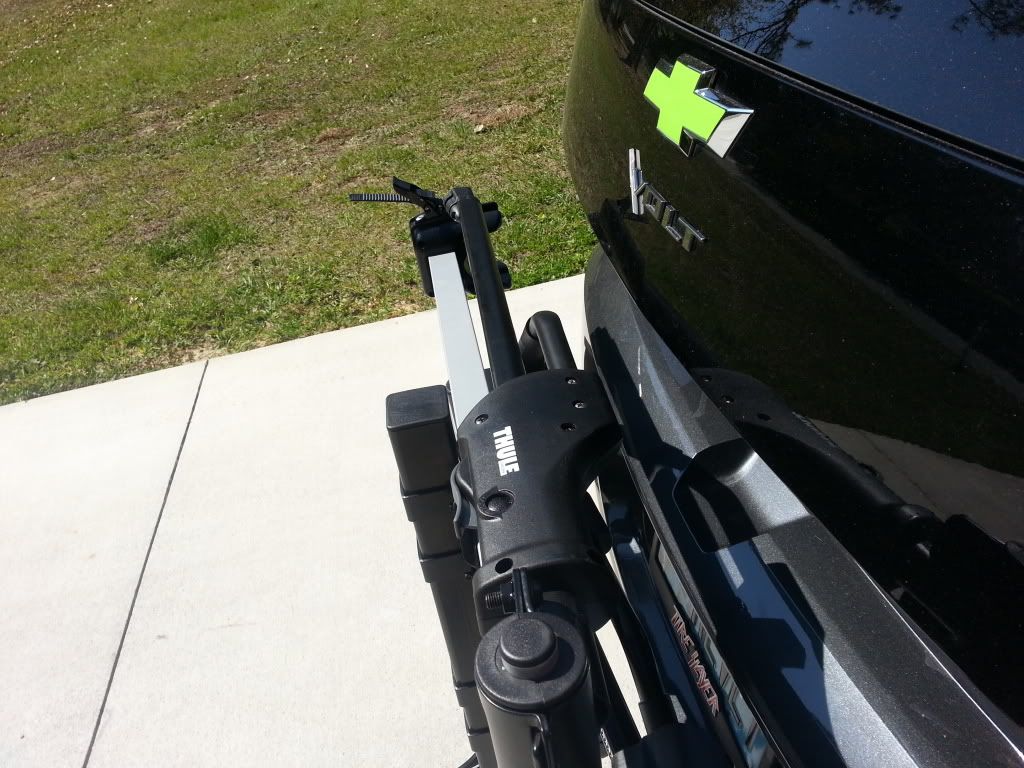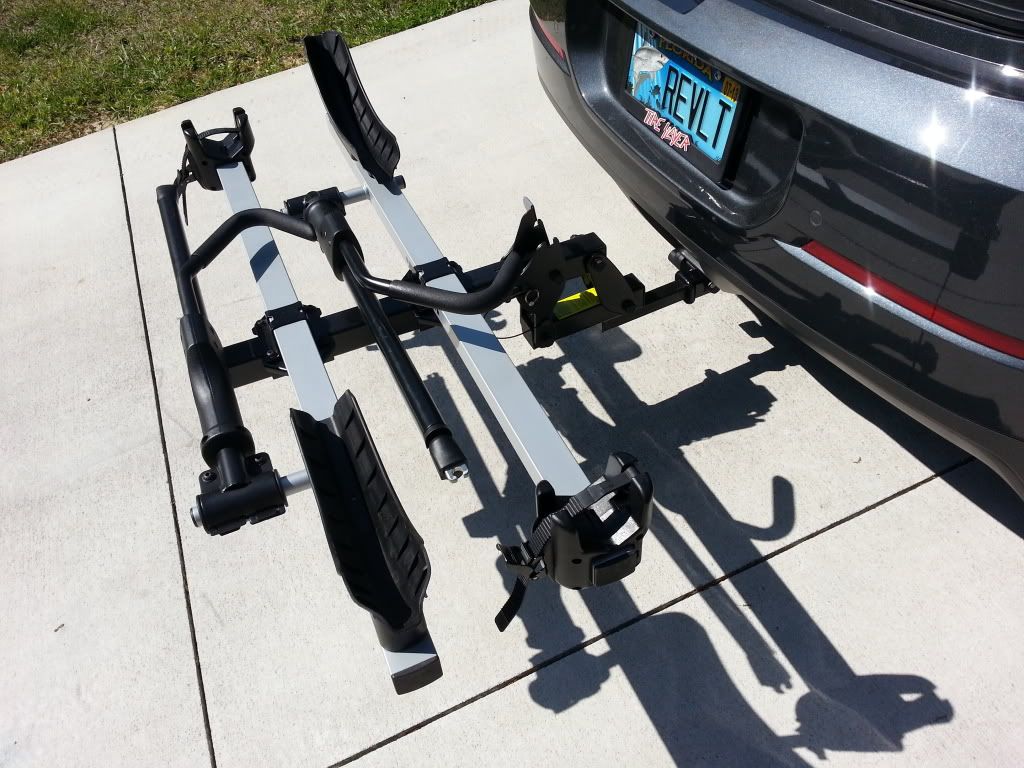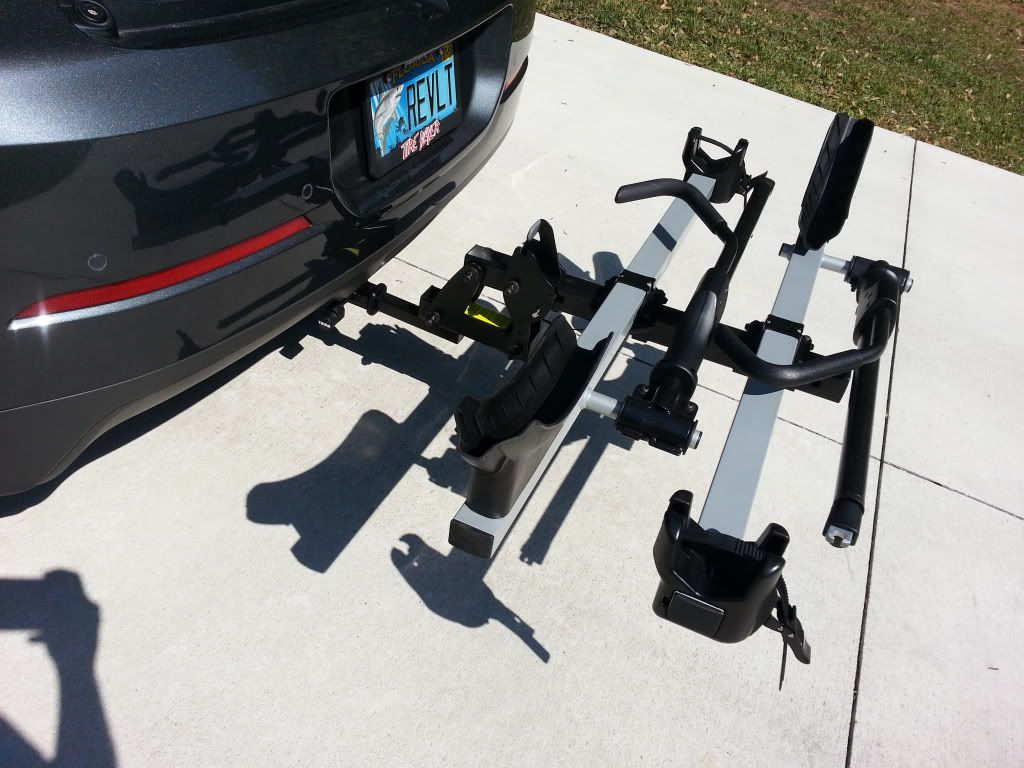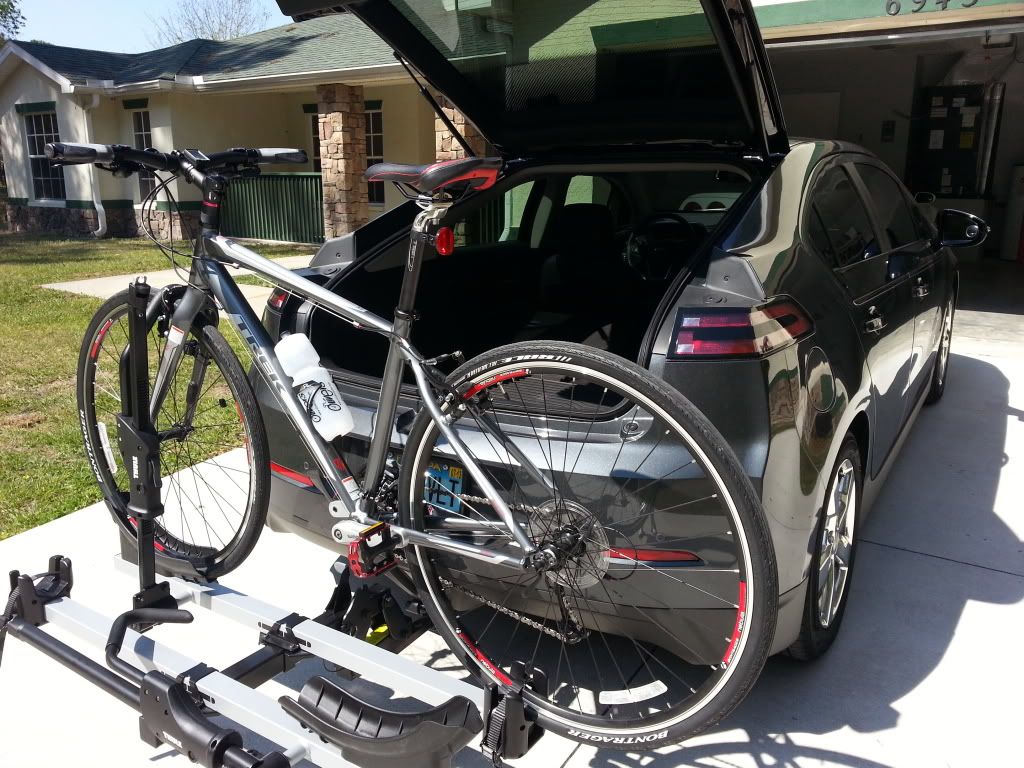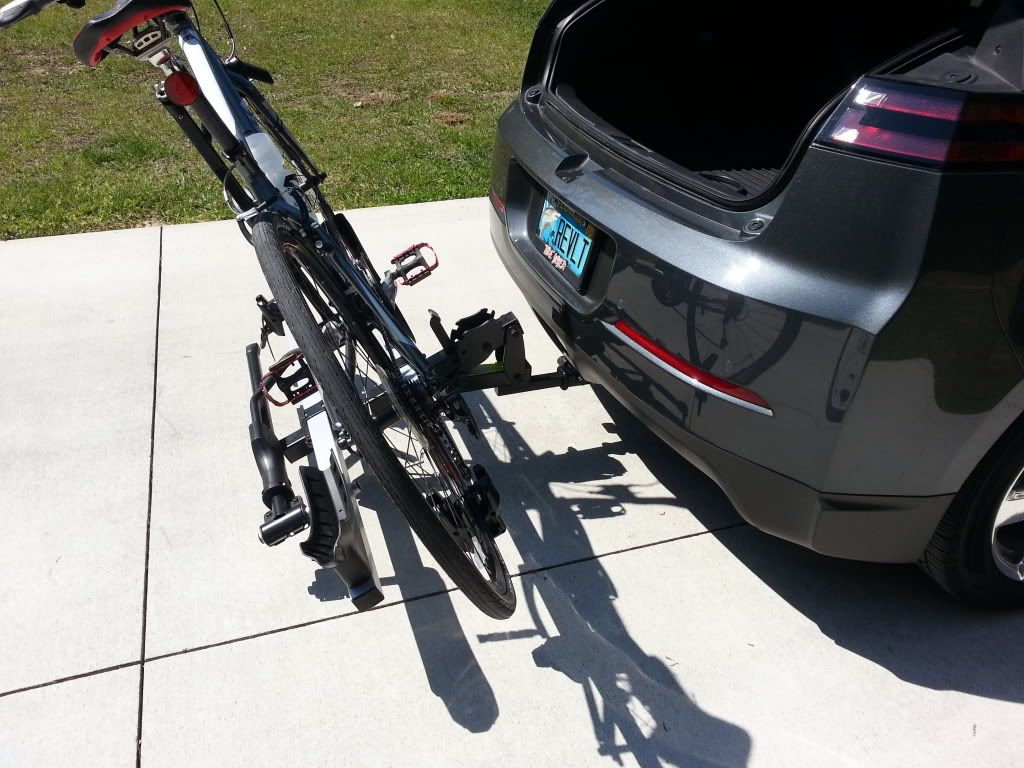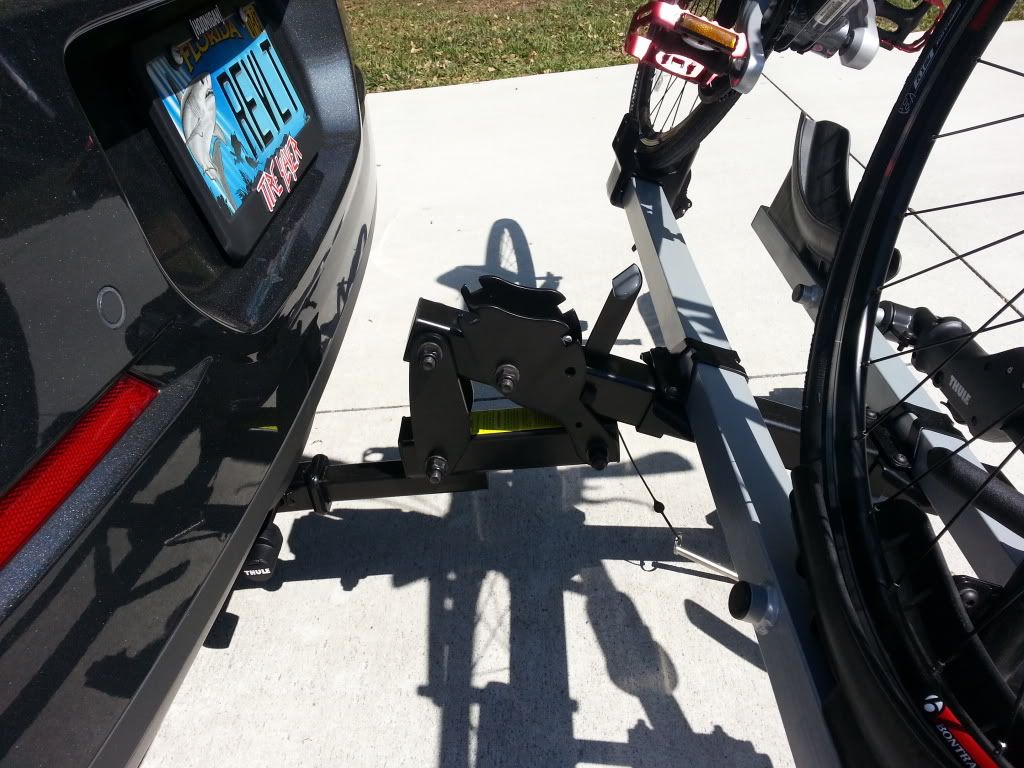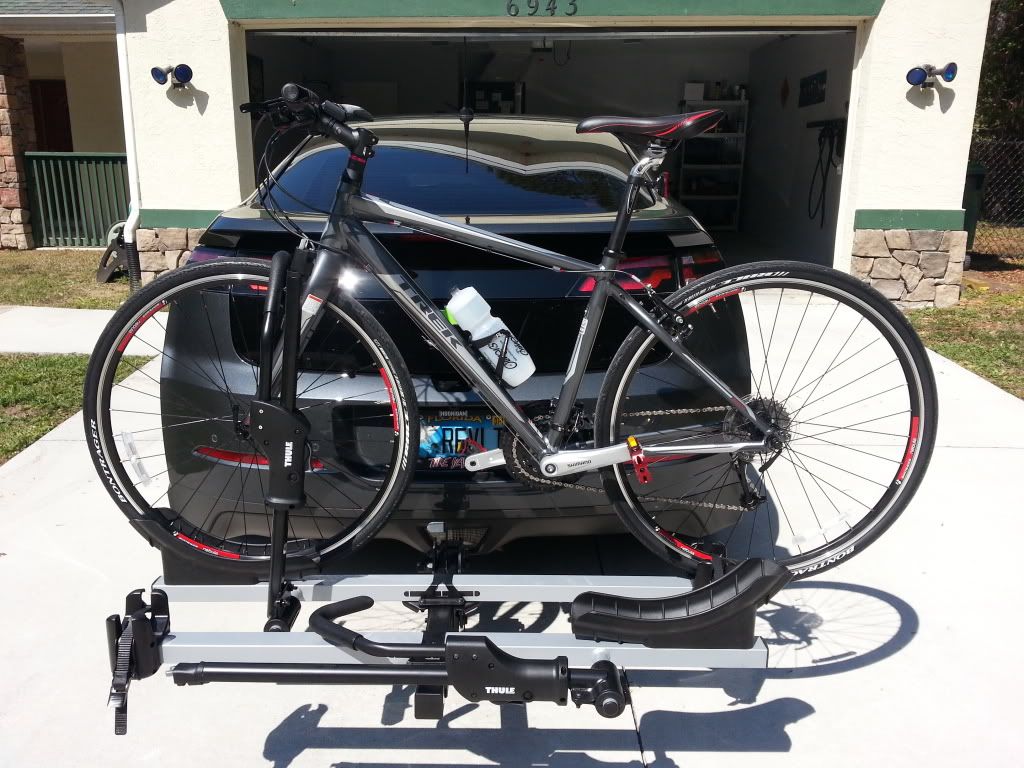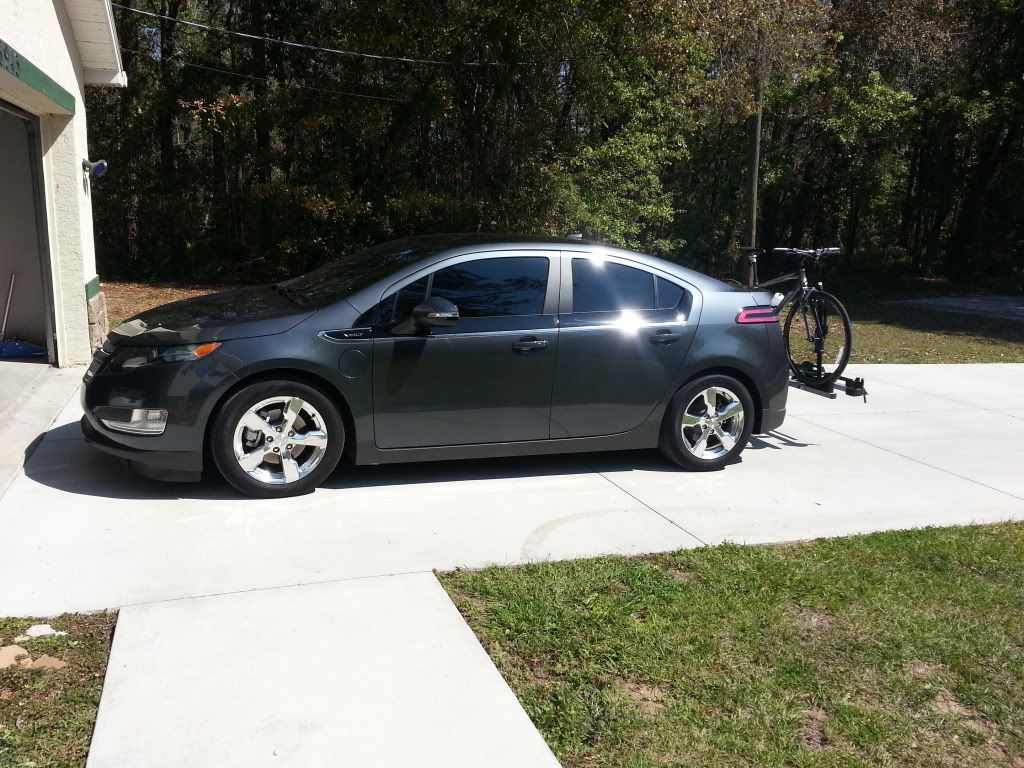 UPDATE!
I apparently had the scoops for the wheels on backwards. No big deal, but a small modification is required. Without modification the scoop will hit the rear bumper when folded up. Only one scoop needs trimming.
Pics of the modification of the scoops.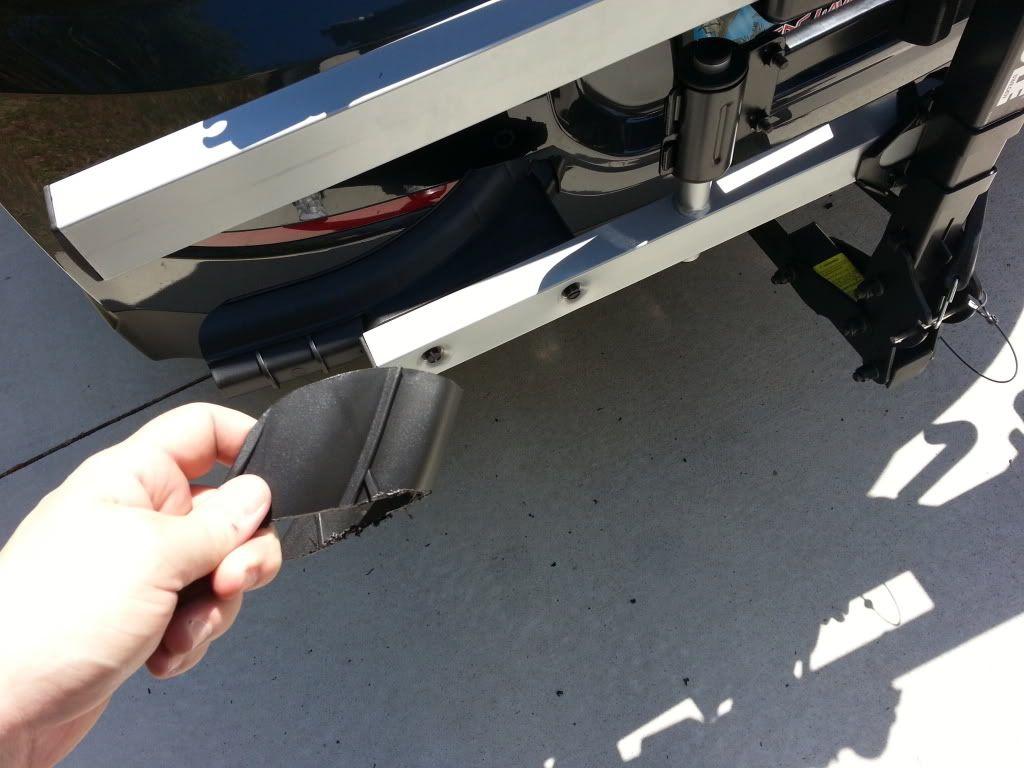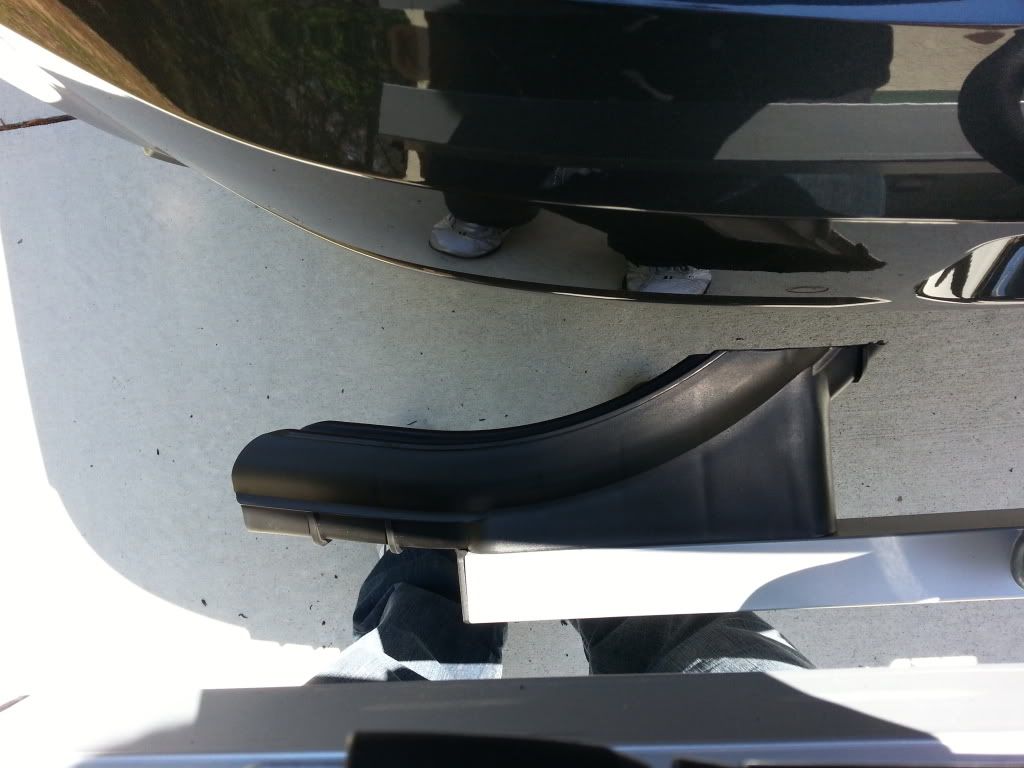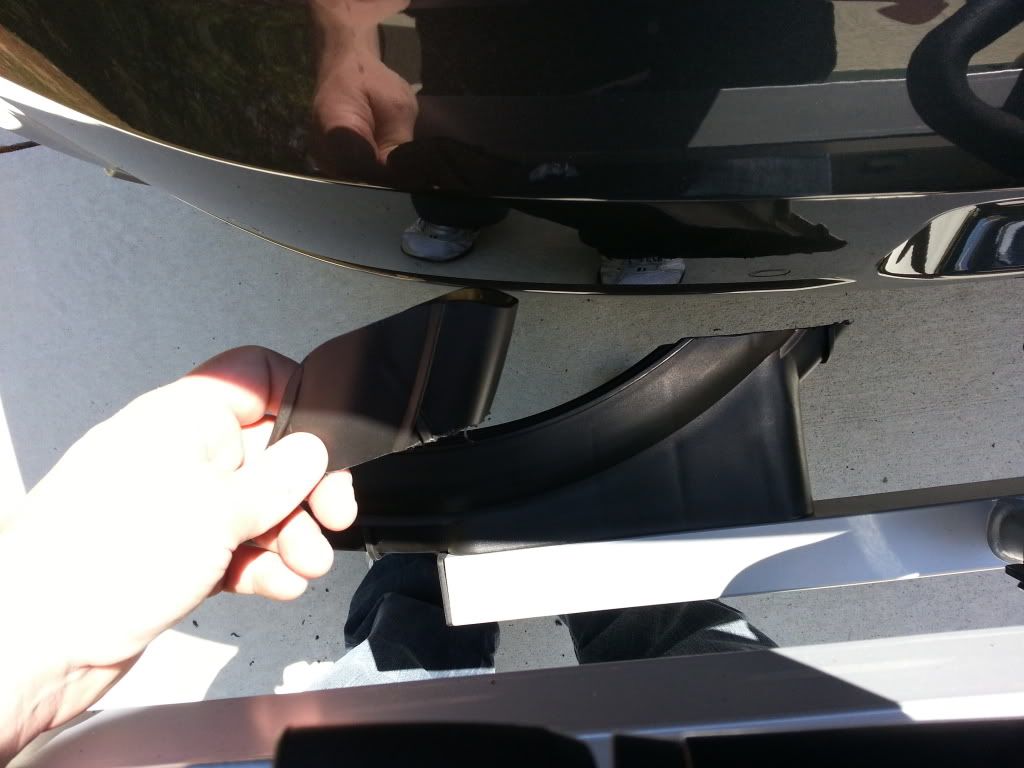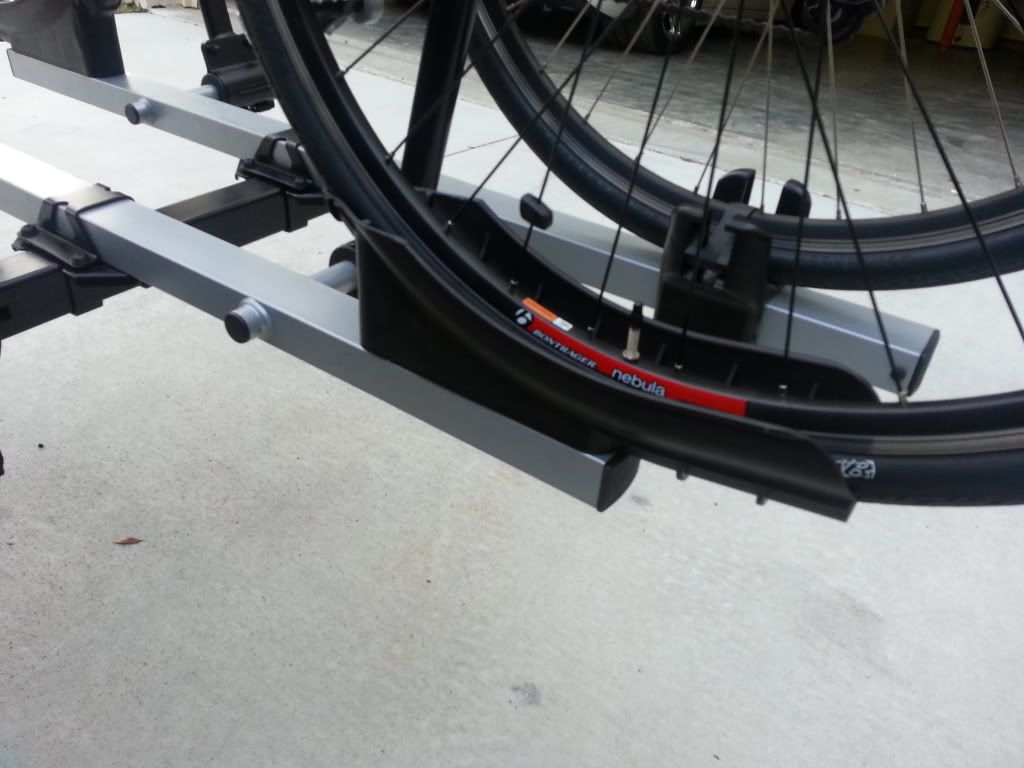 The passenger side scoop DOES NOT need to be trimmed.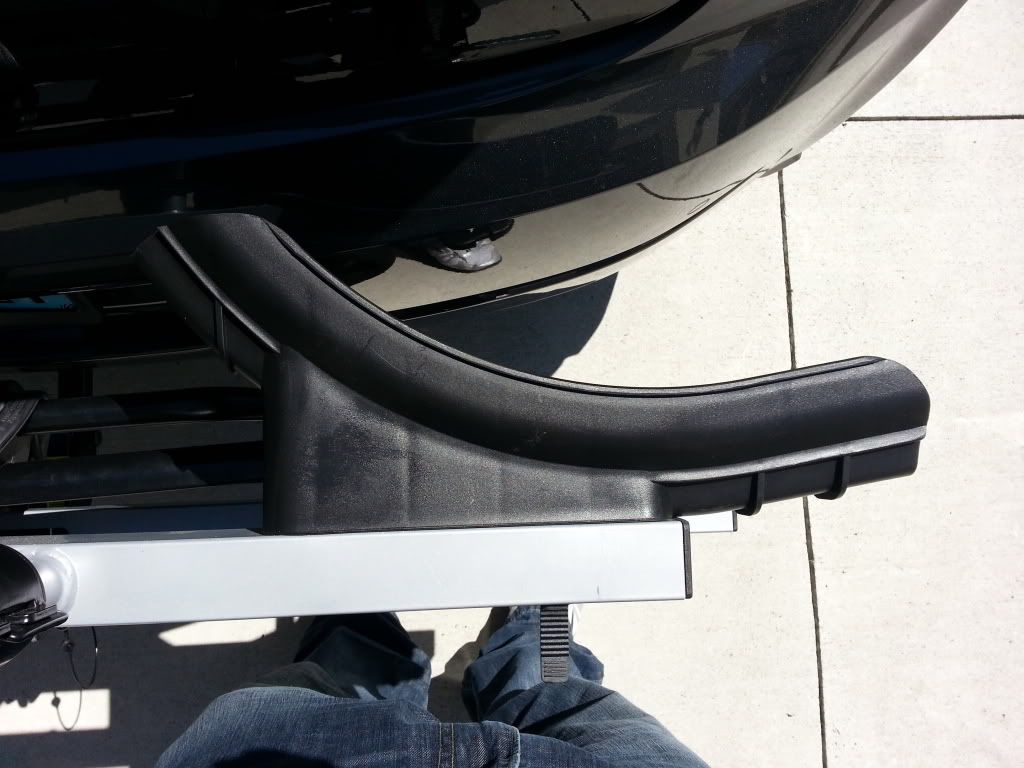 UPDATE ON MILEAGE:
Getting roughly 3.5 miles per kWh
I went all highway yesterday at 65 MPH with the bike rack folded up, and achieved exactly 40 miles on a single charge.
I went all highway today at 65 MPH with 2 bikes on the rack, and got 35 miles on a single charge.
So, in the end, this hitch is by far the way to go if you are planning on hauling bikes, while the roof rack is by far the "coolest" way to haul them around IMO, my method appears to be more efficient which in the end is what really matters.