Discussion Starter
·
#1
·
A study in Europe found that buttons in cars were quicker and safer to use than touchscreens. Touchscreens make life easier for automakers in terms of design and assembly, but the study concludes using buttons for systems like climate control, the stereo and some driving functions is actually safer than a screen controlling everything in your car according to Swedish car magazine Vi Bilägare, which has been researching the usability of both buttons and touch screens in 11 different cars currently on the market.
The tests timed how long it took a driver who was familiar with the car controls to perform a list of tasks in each car. These included turning on the seat heater, increasing the cabin temperature, turning on the defroster, adjusting the radio, resetting the trip computer, turning off the screen, and dimming the instruments.
The key here is how long the driver took their eyes of the road and the distance the car traveled while they were distracted. Most of the cars required twice as long, or more, to complete the same tasks as a driver of an older 2005 "analog" car equipped with buttons. And let's not call capacitive touch surfaces "buttons". They are fixed location which is a plus, but good luck hitting the right one without looking. My 2011 Volt has them and I'm not a big fan.
The linked articles have details on the cars tested, but my interest is more about the general subject of button vs. screen and their usability by the driver.
The magazines blames designers wanting a sleek looking cabin and accountants looking at the cost savings of not needing buttons and all that goes with them such as connectors, wires, fasteners, assembly.
What I like are all the commonly used items to have a button or knob, and for them to be distinguishable by shape and size as well as location.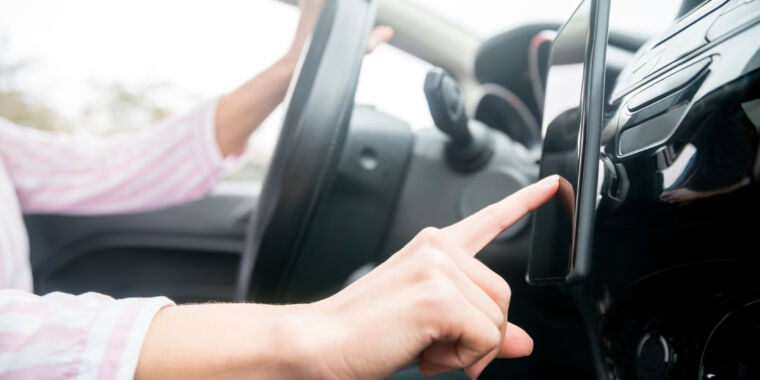 Swedish publication Vi Bilägare quantified the problem with new tests.

arstechnica.com