Discussion Starter
·
#1
·
In a recent trip, my friend Slyastro (who owns a Ford Focus Electric and a 2012 Volt) did a climb of Mt. Washington autoroad with his FFE.
He started at the bottom of the hill, freshly fully recharged, climbed to the top , took a picture of his energy screen :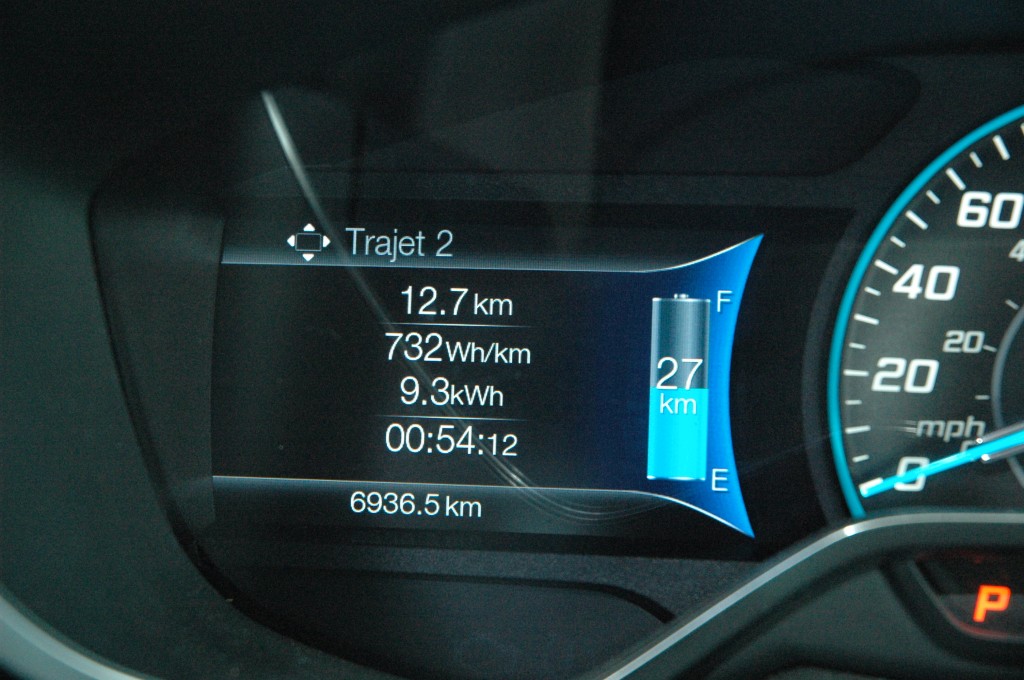 We can see that he had driven 12.7km at a rate of 732Wh per km, and a total energy expense of 9.3kWh.
He then regened back to the bottom of the hill, where he took another picture: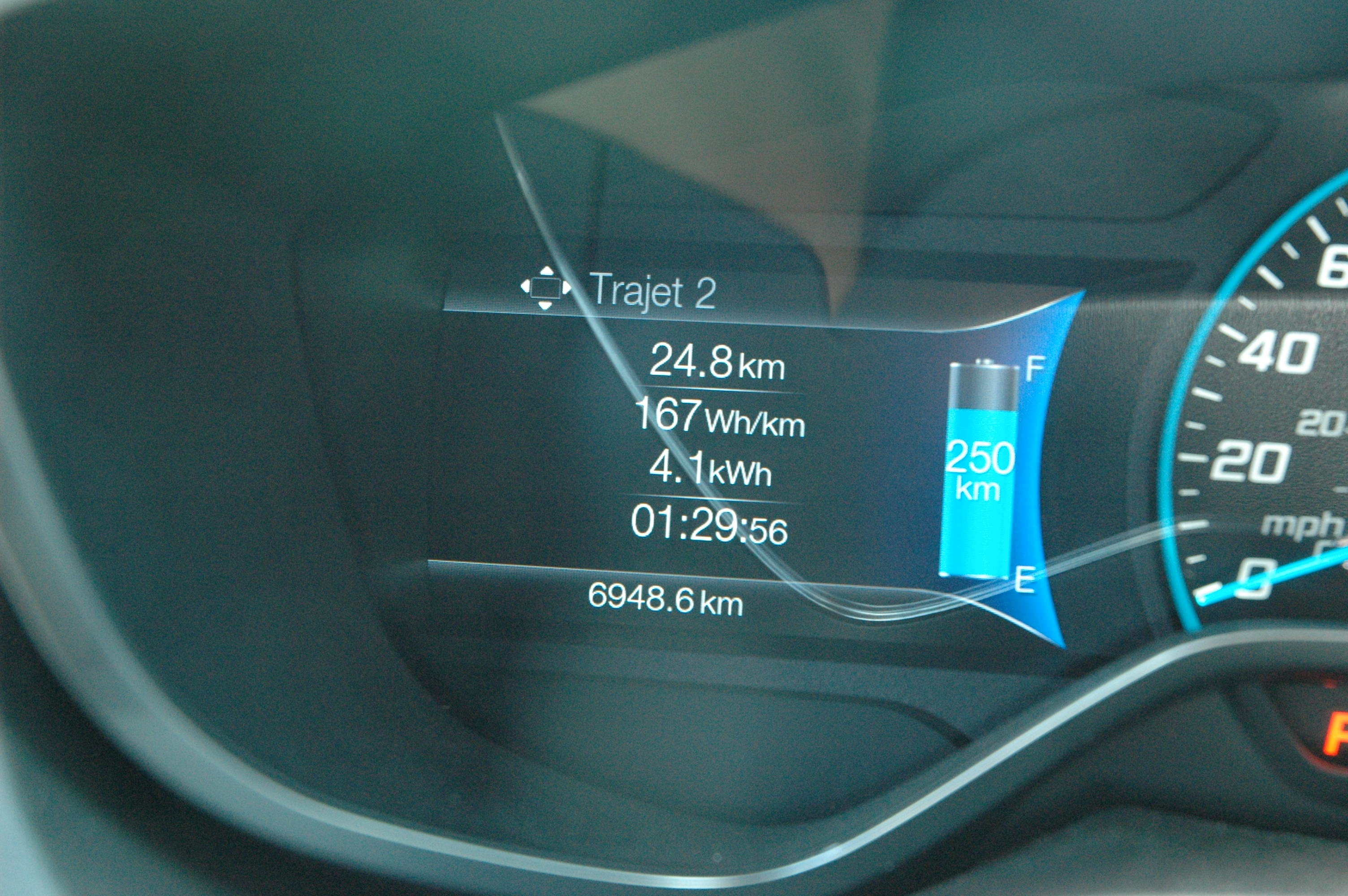 We can also see the trip total driven was now at 24.8km, with an average of 167 Wh/km and a total energy use of 4.1kWh, since the reset of the trip counter.
On level ground, the FFE consumes about 150Wh per km. So, to displace the car of 24.8km took about 3.72kWh.
The difference between the 4.1kWh minus the 3.72kWh (0,38kWh) means that the regen efficiency is so high that it lost only
0,38kWh during the descent! if we take the potential energy (7.2kWh) that was regened from the top of the mountain to the bottom, I compute an 0,38kWh / 7,2kWh x 100 = 5,3% loss or an 94.7 % regen efficiency, which I find extremely high.
(Mass of the FFE is 1674kg, plus 90kg driver + 80kg photograph + 40kg of luggage)
Height difference between the base and summit: 1402m
gravitationnal constant: 9.8 m/s2
Did the Ford's engineers did such a very good job? (Or I mislooked something?)
Francois
B2653
2.3kW grid tied