For my 2013 Volt:
Day 55 since Saturday October 21 Purchase.
As far I know, I have never seen my EV miles data at my.chevrolet.com or myvolt.com. Today's screenshots: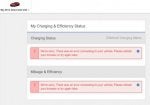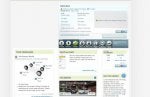 Have probably spent about 2 hours on phone with OnStar support, across about 4-5 calls (plus one brief dealer conversation, but I didn't have time to leave it there), plus a bit of my own time in followup, trying to fix this since 21 October purchase.