This weekend we did some sightseeing of the fall colors and I decided to go for a new personal record. Started at Keystone resort in Summit County. The image below is the center console reading, just before it switched over to ICE. A new personal best at 82.1 miles.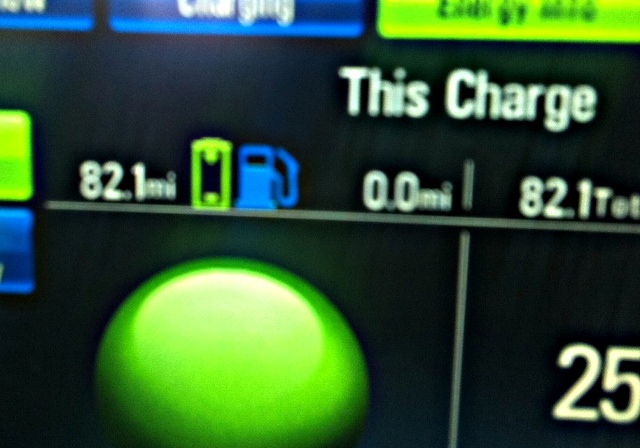 Went a bit slower than my
previous record or 75miles
but it was very twisty/turny so lost lots of energy in the terms (i.e. we did not go for max range, maybe another time). We wanted to do a rural path and see some new things. Saw a herd of elk and even 2 camels (yes camels!)
Yeah, silvercorvette, I know it was downhill, so it does not count in your model. But still I'm happy to use my environment to my advantage, go for "leaf-like range" and just call it a personal best. Such a great car.. I'm still grinning after 14months.
I have more details with battery SOC, on a mapt (and engine RPM etc) at
http://vast.uccs.edu/~tboult/VOLT/Summit-82.html