PART 1
So as some of you know I have always wanted the rear reflectors to light up similar to the per-production model of the Volt. So I completed the job and here is the step by step, overall Im very pleased with the result, total cost was under $200 and included purchasing brand new left and right reflectors from GM.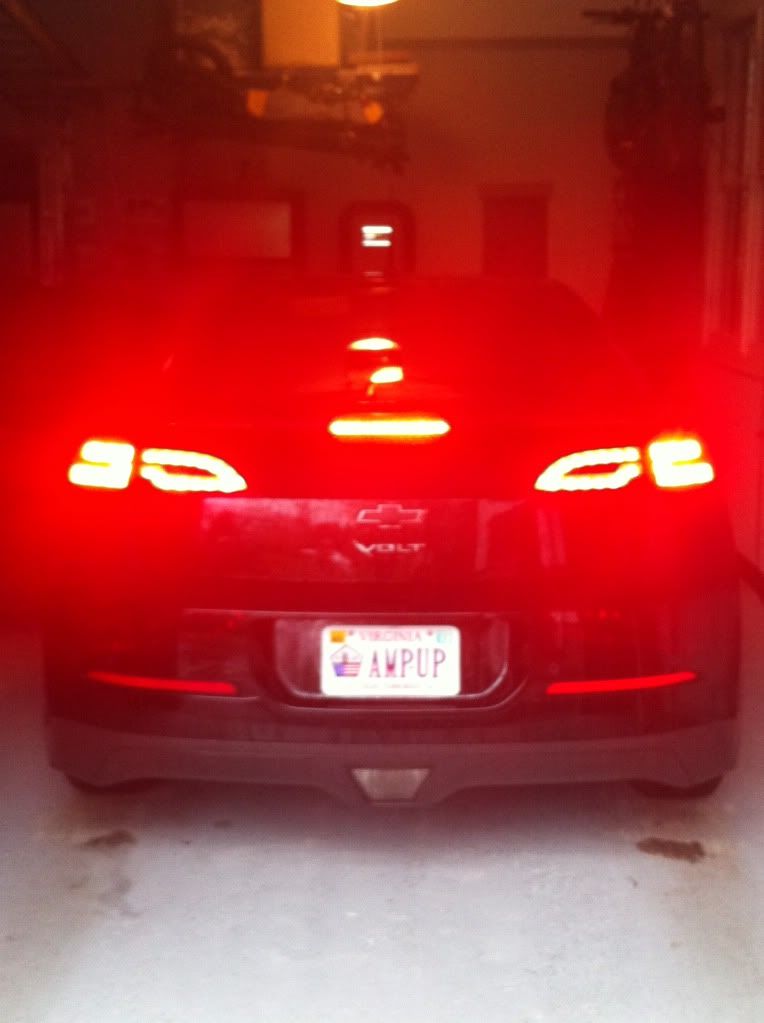 Here is how:
1) Ordered a core set of reflectors from here:
www.gmpartseast.com
Part Desc Qty $ Each
20989185 APPLIQUE 1 44.12
20989184 APPLIQUE 1 44.12
They took about 7 days to arrive and with $12 shipping was pretty much dead on $100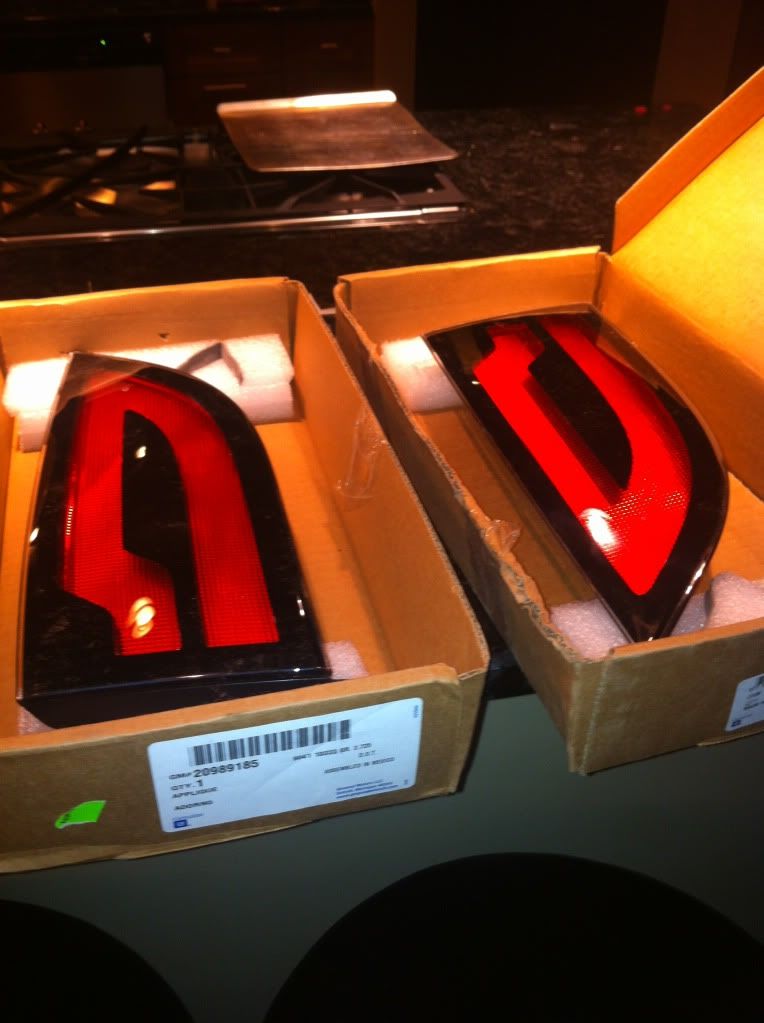 2) I purchased Two sets of MAX LED APTENA red lights from Autozone, I had strips of the cheap EBAY lights that would fail often, the Aptena are the LARGE LED ones and although they are $30 a set they are very good quality
The other parts you will need are:
1 X Piece of paper (letter)
1 X Sharpie
2 X clamps (screw down)
1 X Black silicone Glue (permatex Black 81173)
2 Wire Splice Connectors
2 Wire connectors
Black + red or white 12V wire
Cleaning cloths
box cutter
Windex

BAKING TIME
3) Then it was baking time:
a) removed the foam seal from the back of the parts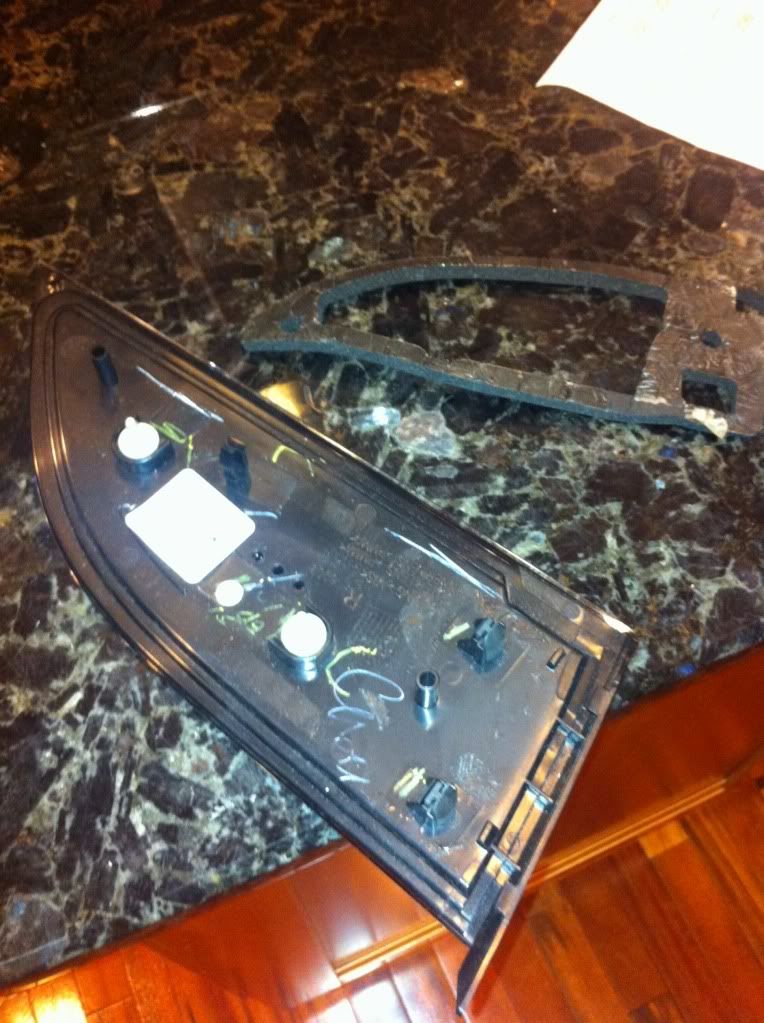 b) removed the two bolts from the back of the parts
c) placed on a oven rack at 225 degrees for 20 Mins (each part, separately)
4) Remove from oven and using a hard plastic spatula work your way from the end corner, inserting until the glass clicks (separates), if it doesn't click out straight away, stick back in the oven a little longer. When you get the first separation work your way around the lens gently prying until it completely releases from the black plastic. Clean up the as best you can and put the lens aside.
5) Now comes the hard part, the Red Plastic lens. This is glued down in 4-5 places around the lens. You need to bake the lens for another 10 mins and gently pry each side up with your hands, bending the red away from the back piece, be VERY careful not to crack the lens.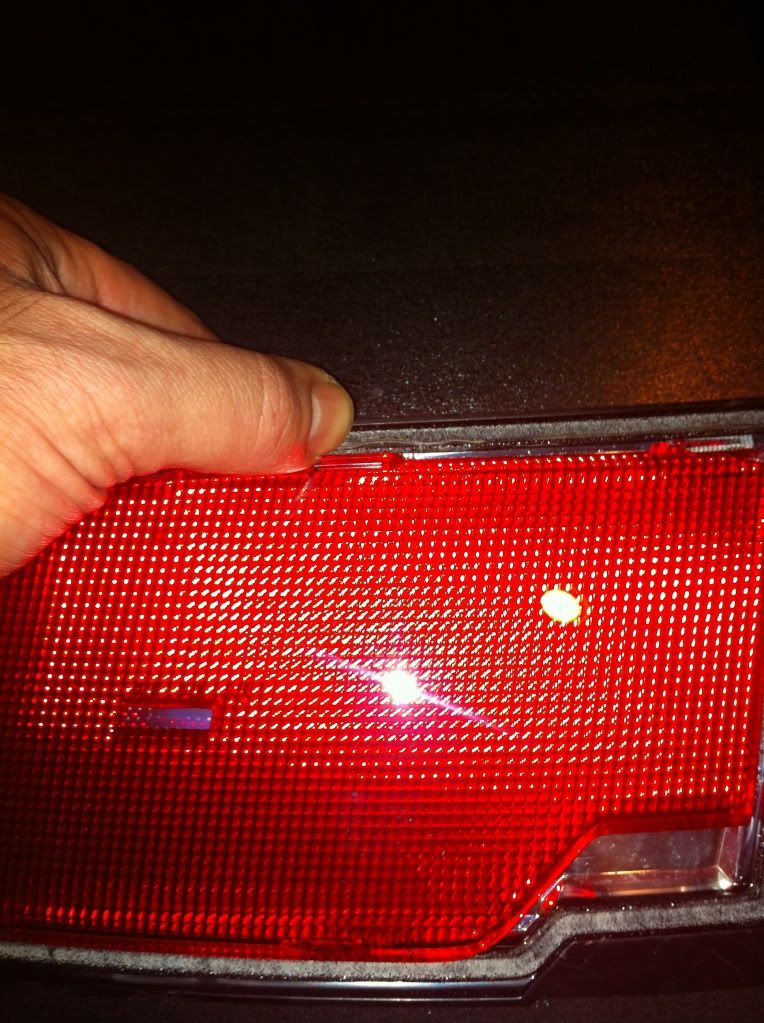 If its cracked then the entire part is waste!! BE VERY Careful and take your time. Once this is out you have this: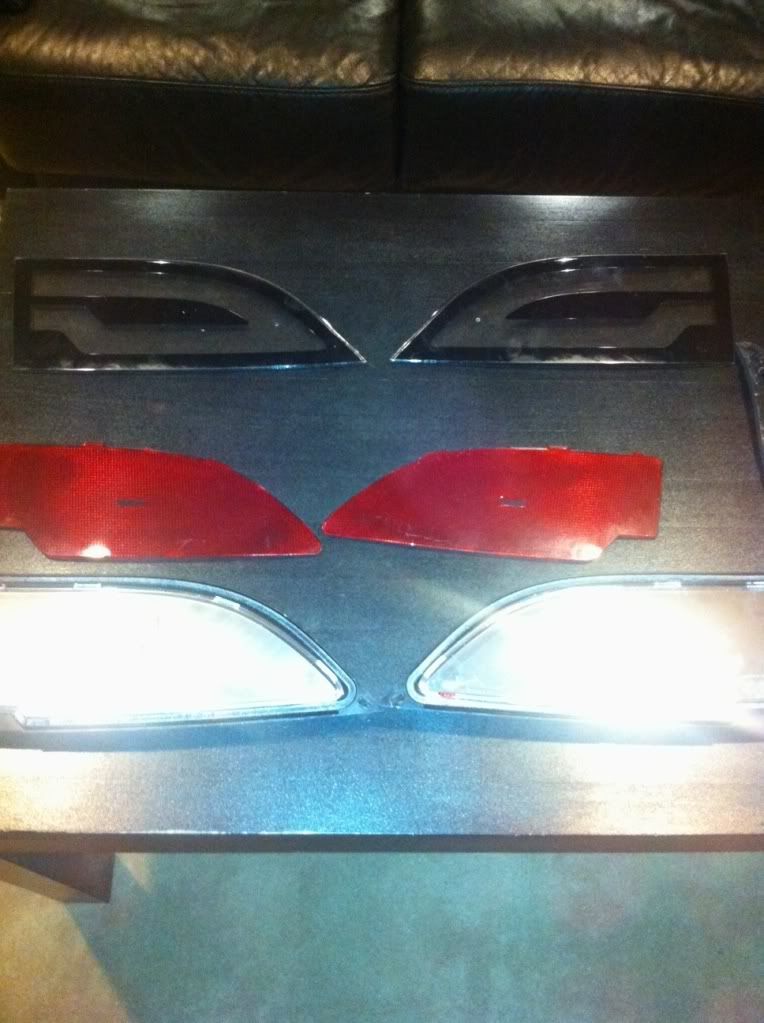 To be continued...........