Discussion Starter
·
#1
·
When shopping for lease deals on my Volt, the best offers I got were all on LT's that didn't include the Bose option. So, at a minimum, I was looking to add a bit of bottom end to the sound of the stock audio. I saw a number of people added the Bose enclosure with a Dayton Audio driver, which is a great option for preserving the cargo space. But because the Volt is already pretty limited in this area and is mainly just acting as my commuter car, I wasn't too concerned about gobbling up more cargo area. So I ended up with a JL Audio Microsub+ (the powered version) - ACP108LG-W3v3. Here it is installed in the hatch: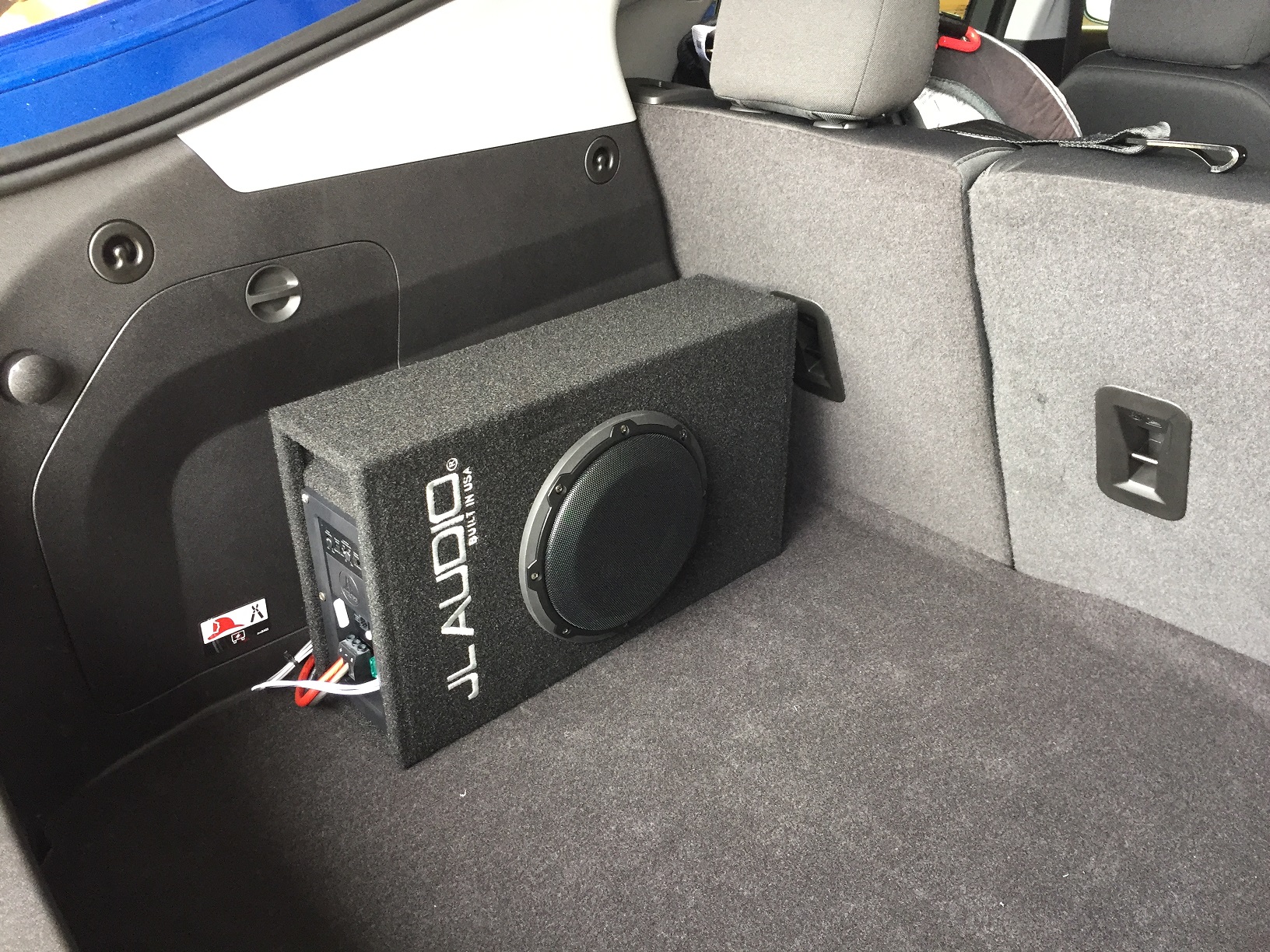 I initially was going to install it on the other side so it'd hide the wires better, but it would also make it more difficult to adjust the level and crossover as I was tweaking the system. So I'm OK with seeing the wires. I also adding a cinching strap after this to fix the sub to the cargo tiedown point on that side.
No substantial thoughts on sound yet as I just put it in this weekend. I'll update later.
The install was mostly uneventful, but I should have been more careful in removing the B-pillar panel to access the rear door speaker wires for the high level input. I broke a few clips, and it doesn't seat fully now. So I'll need to pick up a new panel at some point and replace it.
More to come.
Keith