Discussion Starter
·
#1
·
On the (link)-->
2008/2009 Camaro site
<--(link), multiple individuals photochopped new and rezilient colors onto the Upcoming Camaro, creating some wild designs...unfortunately, I do not know squat of the Adobe Suite product line (very basics only), so could some of you CS gurus chop us some requested color schemes?
The Volt rocks!! But the color Silver just don't get it for me...so how about some Green & Gold Metalic like the early 70's Camaro had ("Lean, mean and green @ 100+ miles to the gallon")?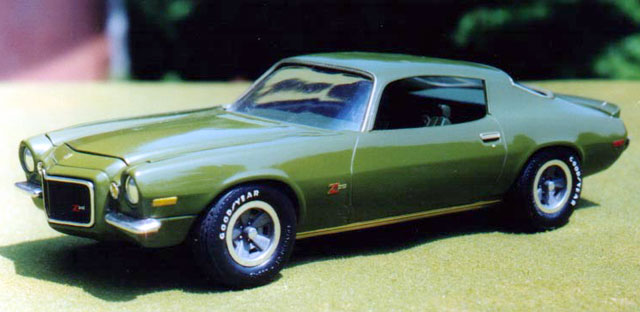 Maybe even a Purple color scheme(?)
Anyways, it sure would pass the time waiting for a Volt if we could get some Photoshopped 'eyecandy' in here to play with...no?
Johnnie