To those of us with the Premier model (which has the rear view camera integrated into the mirror and thus eliminates it as an option for a quick and easy Homelink install), has anyone figured out where would be a good place to add it in? I wondered about placing one of the small 3 button units into the ceiling upholstery just aft of the overhead console. There is a bit of a bulge there which forms a nice empty cavity with nothing in it (I looked).
This is a pic of from another type vehicle, but you can get the general idea: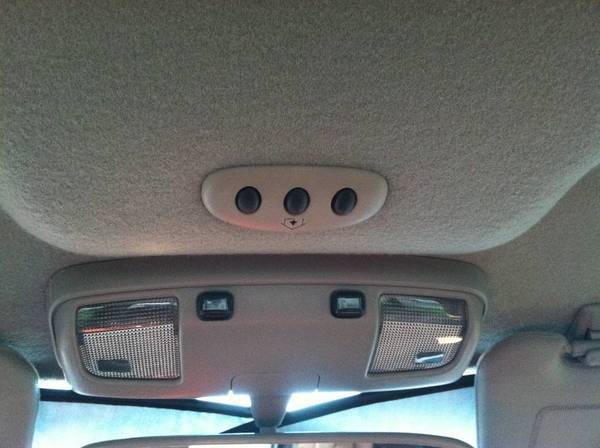 Just have to figure out a convenient power hookup from the overhead console. Does anyone have a better location scoped out? and/or does anyone have a wiring breakdown for the various circuits in the overhead console ? (preferably not involving Onstar, just the dome lights)
afterthought: I sure miss the days of being able to quickly and simply identify a hot and a ground. Seems like everywhere you look in a new car any more, there is a computer tied to the other end of each wire.