Discussion Starter
•
#1
•
For front seats and headrests. Black velour. Compatible with non-removable headrests and the side impact airbags built into the seats. (Does not include cover for center armrest.)
Browse through the Coverking site for details and videos:
www.coverking.com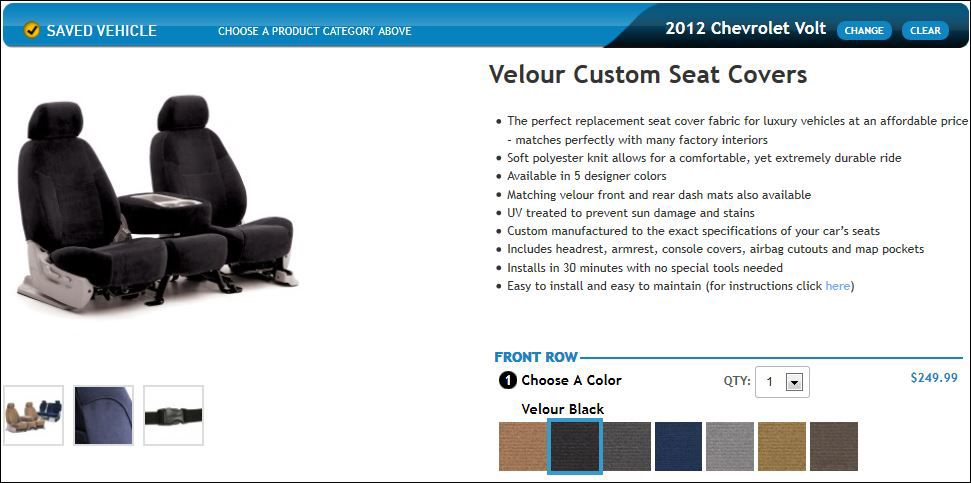 Never installed. Regular price at Coverking site is $249 (maybe slightly less at other retailers). I will sell for $100 (via PayPal) and include shipping anywhere in USA. (A deal!) Send me a personal message (PM).
The full story...
I finally decided that I liked the look and feel of the Volt's leather seats, so I decided to not cover them up. I carry few passengers and no kids or dogs. My Volt is usually garaged, and if I park it in the sun, I usually put up the windshield screen and throw a towel over any exposed seat. Also, I apply leather conditioner regularly. So, the seats are not likely to show much wear.
However,
You
might want to buy the seat covers if your Volt is on lease, you park your Volt outside, or you have an active family!