EV Fest Electric Vehicle Show 2012
September 9, 2012
10 AM - 5 PM
Evergreen Brick Works
550 Bayview Avenue,
Toronto, Ontario M4W 3X8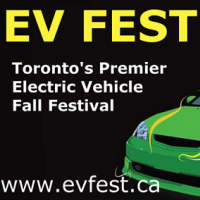 Last year we had One Chevy Volt! How Many can we show this year?
Exhibit your Vehicle and Share your Stories of your first year Driving!
2.5X Bigger than EV Fest 2011 with 27,000 Sq. Ft. of Show Space!
Shooting for 100 Exhibitors! Are you coming
?
Get your Early Bird tickets now - Don't wait for the Price to Go up!