A beautiful red 2+2 AWD 2G Roadster coming in 2020. I'm in!!!
I forgot about the truck event, tuned in just as the red car was rolled out.
Finally, but still coming at a glacial pace. I want it now!! The gauntlet has been thrown down. GM must now beat Tesla to the market by a year with an eVette...
semi? what semi? I didn't see a pair of semis....these are not the vehicles you are looking for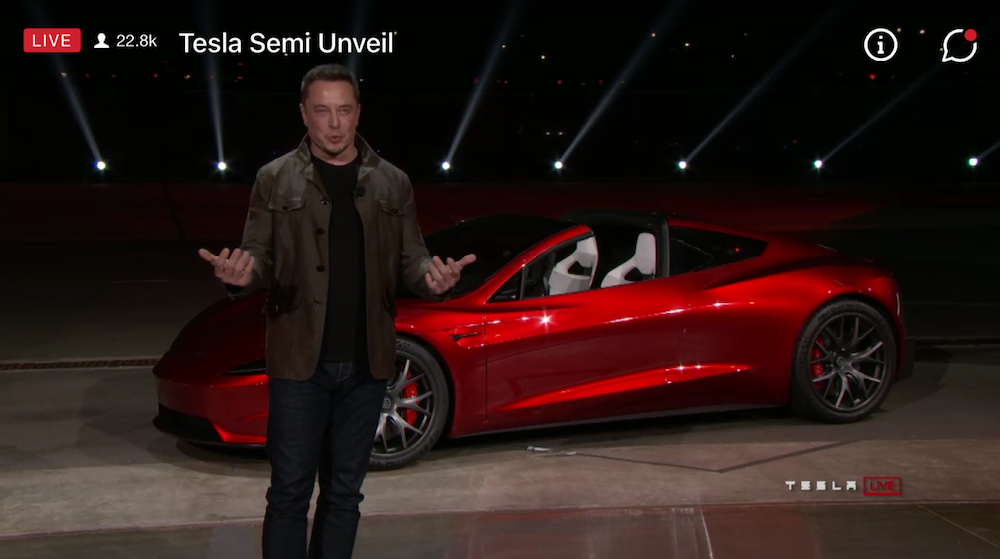 And several prettier pics here:
https://www.theverge.com/2017/11/17/16669024/tesla-roadster-2017-fastest-car-world