Discussion Starter
•
#1
•
Hello there! I know that american Volt owners get this job done for free, but the rest of the world doesn't.
So I just wanted to leave the tutorial here for the ROW people
So far I only replaced the winglets at the A-pillar, but I will do the Mirror housing later on, too.
These tools are needed:
- a big flat bladed screwdiver
- a long grip for bit attachments (7mm and 10mm nut)
- pipe wrench
1. Remove the 3 screws from the door insert, use the red marked spot to get it off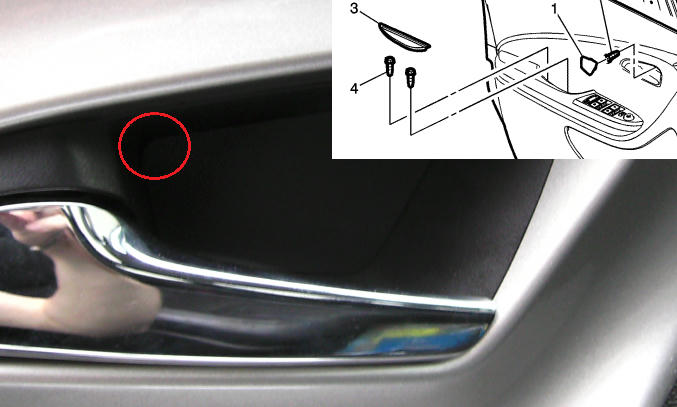 2. The door insert is held by plastic christmas tree nipples. Starting at the bottom of the door, take your screwdriver and pop them out of their holes, working your way upwards.
The whole plastic door insert is one part, it doesn't look like it, though!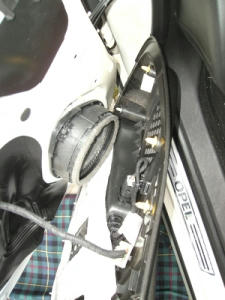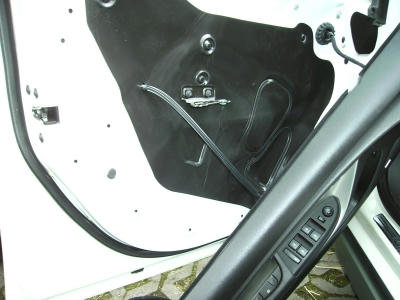 ! IMPORTANT ! Pay attention to your silver lock indicator, you have to lift the door insert above it: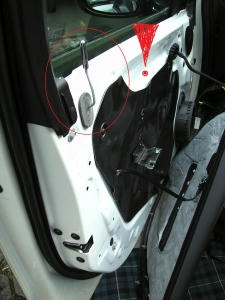 To loosen your exterior rear-view mirror you have to loosen the 3 (not 4) female screws behind the black rubber flap, which is sealed with some black glue-like puddy. You can open the flap and press it back into its position when you are done, it will still be sticky.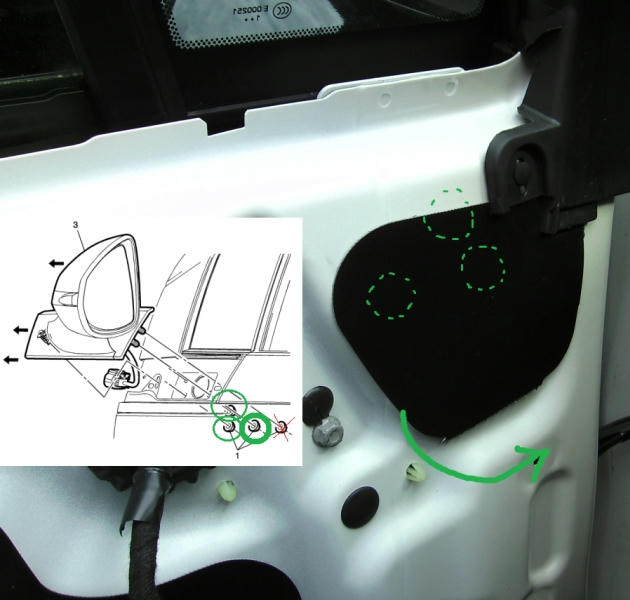 Behind the black flap there are said female screws which are quite tight. I got them off using this contraption: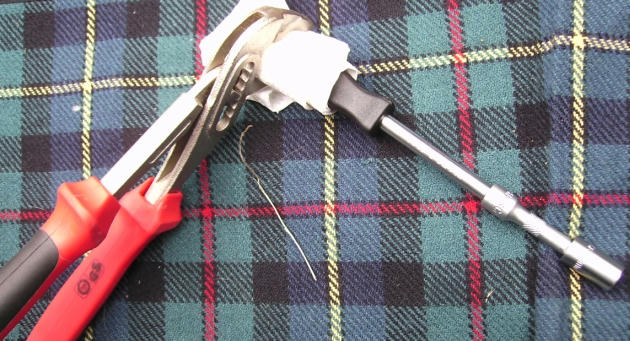 Un-screw the female screws ONLY UNTIL YOU REACH THE END OF THE THREAD
If you un-screw them completely they might fall into the door frame and you have to fiddle them out again.
Now you can remove the old plate and attach the winglet. You have to loosen the exterior rear-view mirror because you have to get behind it, otherwise you can't snap the new winglet in.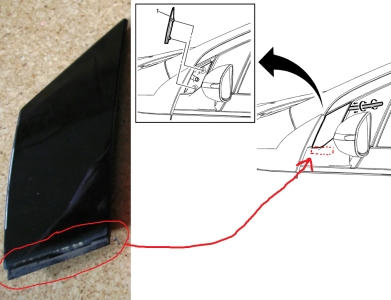 Done!