First, I want to say thanks to
Scott1620
for the original idea and
Iniguito Negro
for idea with Orange Pi3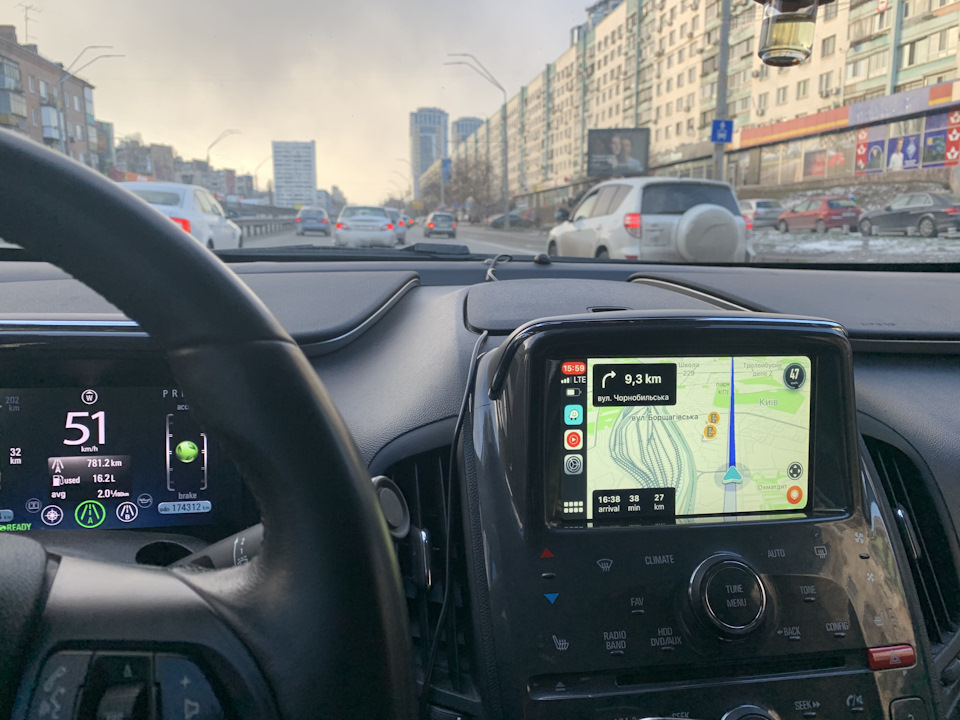 1. Parts to Buy
2. Setup
I suggest putting together the whole setup at your desk (inside) and THEN bringing it to the car vs trying to put everything together in the car. It will make things go much smoother.
Connect your Orange Pi3 to a USB power supply, the HDMI cable to a TV or Monitor (from the Orange Pi3), and a USB mouse. Power on the Orange Pi. At this point, it will boot up with the Chinese language. Android icons and the interface are pretty well known, so it shouldn't be too difficult to switch the language to English in the settings. How to change it to English
Download the APK for the CarPlay dongle, copy it to a flash drive and plug into the OrangePi. Within Android, open the File Manager app, then open the USB Flash drive's folder -> Click on APK you just put on the flash drive and then follow the Android instructions to install. During the installation, make sure to enable automatic boot up and WiFi so CarPlay will start once your car starts automatically. If you prefer Android Auto, the same concept applies – you just need to download the APK for that and install it.
At this point, launch the app and being wireless, your iPhone will automatically detect CarPlay and prompt you to connect. Once you approve your TV/Monitor will show you something like this: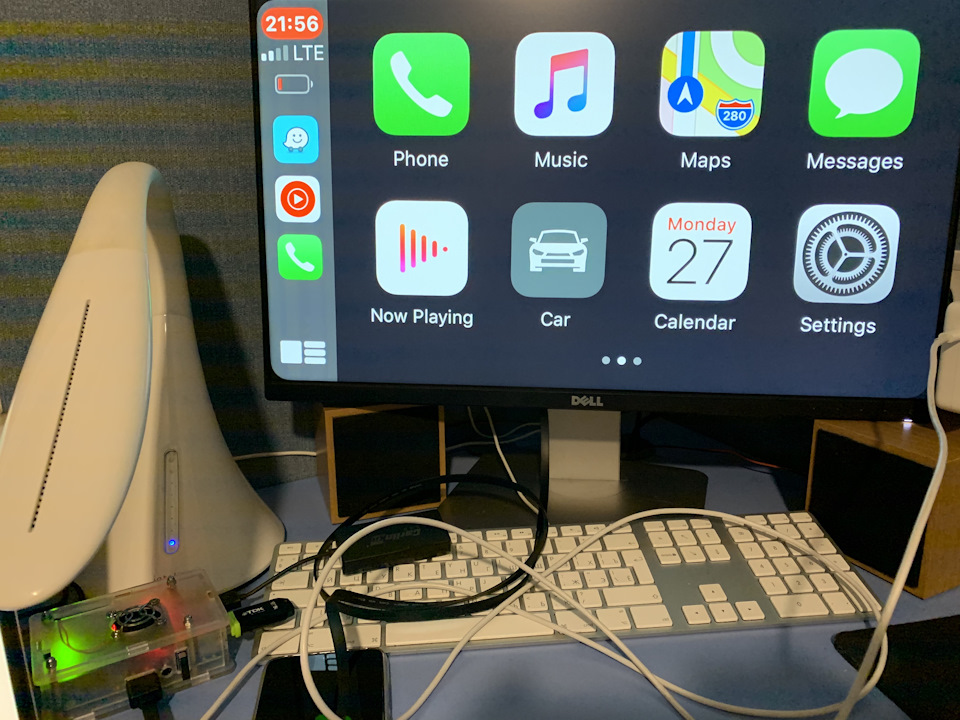 As I mentioned above, this Dongle also supports Android Auto – the only difference is installing that app APK instead of CarPlay.
3. Wiring
Cables you need:
2 HDMI cables. One of them will be included with HD-Link
A Micro-USB — USB with a signal line. It's quite often that cables are work for charging only. Essentially any micro USB cable that can transfer files.
2 USB extension cords (Optional). I've connected one of them to Orange Pi3 (in case I need to config something later on) and then one to CarPlay dongle.
At this point, you need to solder one wire from the Touch controller to the HD Link's GVIF PCB. This is
Scott1620
idea, so thank you once again!
Some of the pics below are also from
Chris1614
during his install - we talked A LOT through it, and he added some details on the pics. - thank you for them!
This wire will have 5V of power when the original Volt interface is on and 0V when the HDMI interface activated. (You need to know this info for later touch controller config).
Also, mark all the wires by some tags. There are millions of them so it will be easy to find a needed one during installation in the car.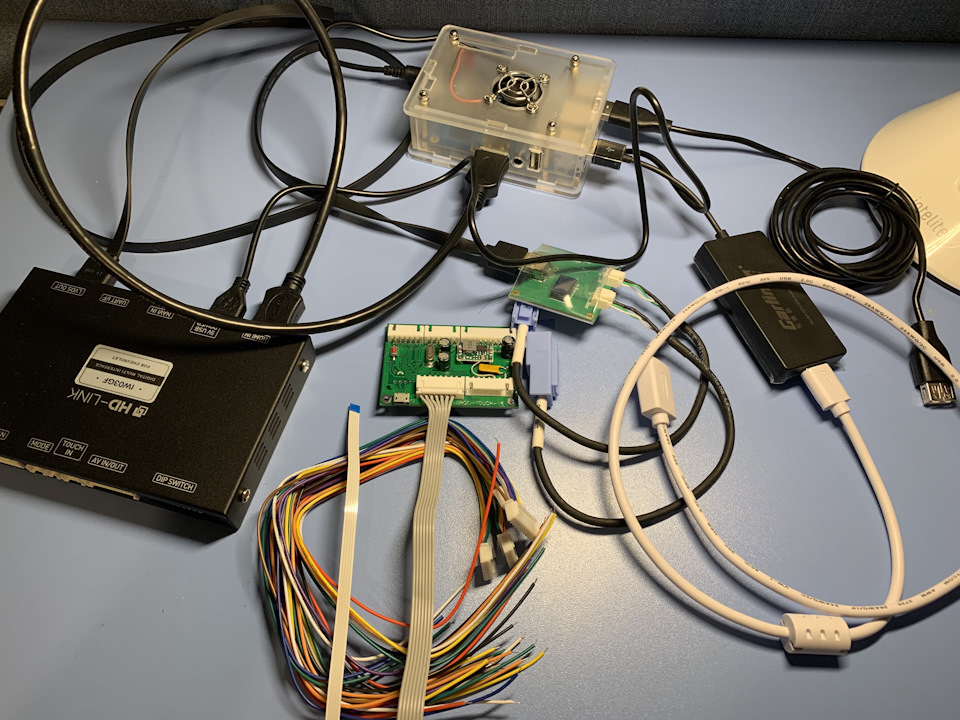 4. Installation
I'll skip HD-Link installation, as it is explained many times in this forum and on youtube with full instructions. Also some
manual
available.
Connect Orange Pi3 by HDMI to the HD-Link
Connect Orange Pi3 power cable to the USB port from the HD-Link (next to the HDMI connector)
Connect CarPlay dongle to Orange Pi and connect the USB extension cord
Connect Touch Controller to Orange Pi via USB cable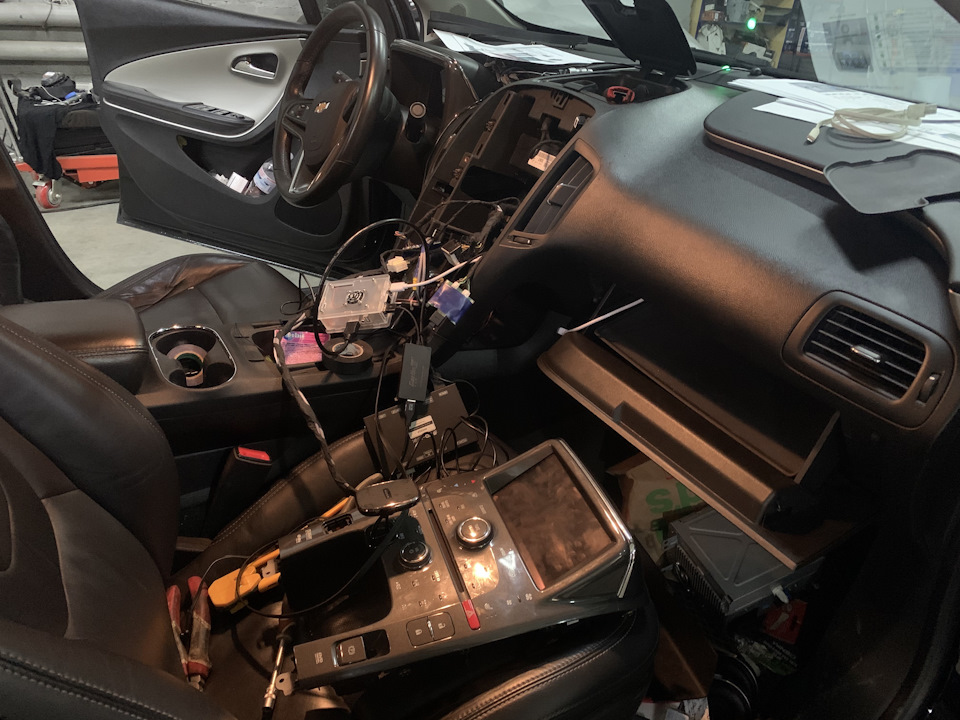 Now let's talk for a bit about the Touch Controller and its setup.
Here is
Doc
for this controller
Wiring:
X5/1 & X5/2 - Can go to Car Lighter's (on top of dash) Dark Purple power wire
X5/3 & X5/4 - Can go to Car Lighter's (on top of dash) Black ground wire
X5/9 - Connect here to the cable you soldered a few steps above. I suggest you use some connectors for easy installation.
Then you need to disassemble OEM screen and disconnect the touch screen cable. This part is easy and quick, everything is plug and play.
Here is a connection diagram: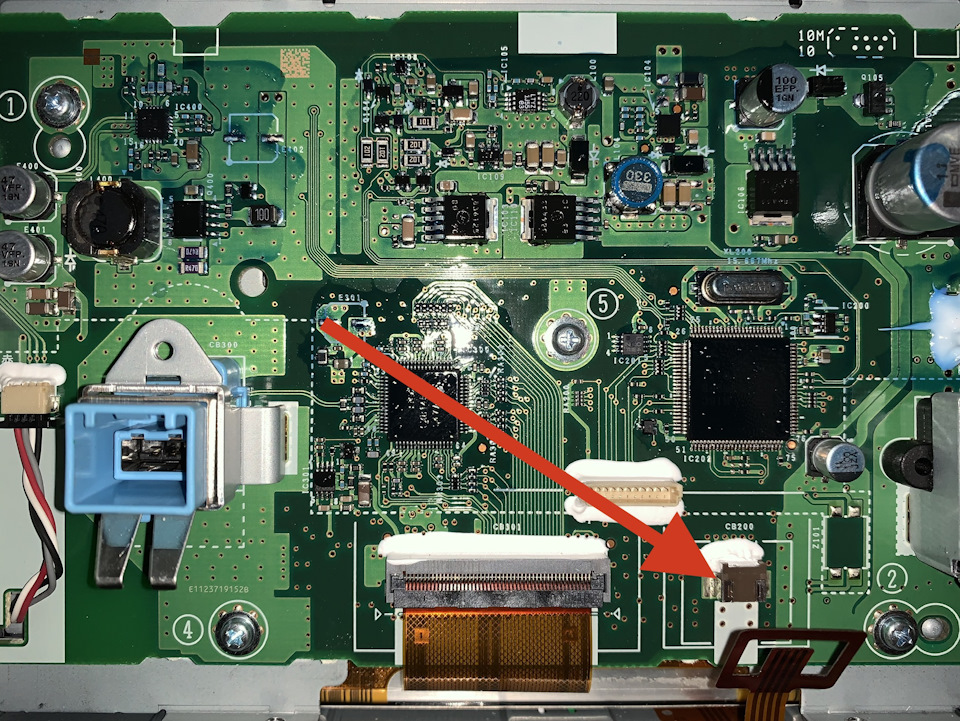 Links to some of the pics for full quality:
CarPlay install - touch controller photos
There is a hole in the metal case of the screen - you can use this to fit through the cable for the touch controller. Assemble everything back, connect your central stack console and turn your car on. At this point, you should be able to see the stock infotainment interface working. You should also see a red LED blinking on the touch controller if you touch the screen. Don't worry, there will be no response/action after tap but it's okay at this point. Switch to the HD-Link interface by holding the Home button on the central stack (or use an external button on Volt with Denso HDD head units) and you should see Android booting up and eventually CarPlay (roughly 30-50 seconds).
The next step is to configure the touch controller and there are two ways to do that:
1. Run a special software (comes with the touch controller) if you're smart enough and do the programming by yourself.
2. Ask @Yam1966 on Telegram app to help you if you're not smart enough (like me
). He'll use TeamViewer (or a similar app) and setup the config for you through your PC (you'll plug in the touch controller to your PC for this). Once he is finished helping and it's set up, don't forget to unplug the touch controller from your PC and put it back into the Orange Pi.
And that's all. Put all the cables and boxes somewhere and assemble everything back!
If using Bluetooth for Audio/Calls, the following steps will make it to always route correctly in CarPlay mode!
For Audio:
1. Connect an iPhone to the CarPlay
2. On your phone, Open 'Shortcuts' app (should be a default installed app for all users - it's an Apple Siri app)
3. Open Automation tab at bottom
4. Tap +
5. Create Personal Automation
6. Under Travel secttio, select CarPlay
7. Choose 'Connects or Disconnects'
8. Add Action
9. Media
10. Under 'Playback' choose 'Set Playback Destination'
11. Select "your volt's Bluetooth name."
12. Turn "Ask Before Run" OFF
For Calls:
1. Got to Settings in iPhone
2. Pull down screen to get search bar at the top
3. Search Route
4. Select Call Audio Routing
5. It will take you to the Touch Accessibility Settings - scroll down and choose Call Audio Routing
6. Set as Bluetooth Headset
Enjoy!
Some demo
Feel free to ask any questions.