Discussion Starter
•
#1
•
My dealer (Jim Ellis Chevrolet in Atlanta) was able to get me a 2012 Volt from a California dealer (no extra charge for trucking it from CA to GA!), but being a California car, it had the front license bracket already riveted to the front bumper. Georgia does not have front license plates - bummer!
Anyhow, I got PhotoShop working, and created my own custom plate for the front. Here are the results: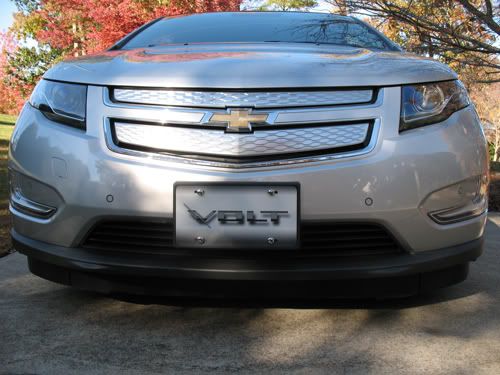 ...and a closeup...
I can make the image file available to you so you can make your own plate. Just send me a PM and I can email you the JPG file as an attachment (I could not find a
free
website to host the full sized file, and I'm
cheap
!).
Here is a small sized simulation of the plate (simulated mounting holes and raised border):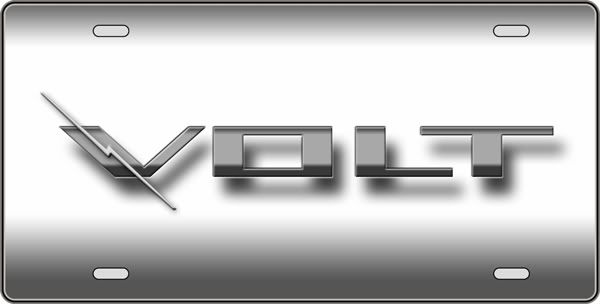 With Photoshop, I can make easy changes in the image. Here's one without the drop shadow under the "VOLT" text: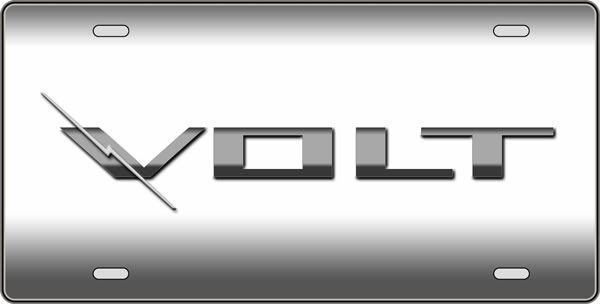 For those of you with the beautiful red Volts, here is a possibility: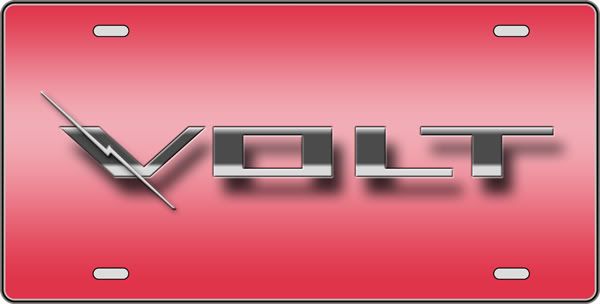 A company called Smart Blonde in Arizona did the plates for me. The quality is excellent and the prices are good. They are at:
http://www.asmartblonde.com/Custom-Designed-Automotive-License-Plates-Plate-p/customalp.htm