Discussion Starter
·
#1
·
California False Advertising
California's Department of Motor Vehicles (DMV) has accused Tesla of falsely advertising its Autopilot and Full Self-Driving (FSD) features, as reported earlier by the Los Angeles Times (via CNBC). The agency filed two separate complaints with the state's Office of Administrative Hearings on July 28th, alleging Tesla made "untrue or misleading" claims about its vehicles' autonomous driving capabilities.
In the filings, the DMV claims the names of Tesla's Autopilot and FSD features, as well as the language the company uses to describe them, wrongly imply that cars equipped with the technology can operate autonomously. The DMV specifically points to the information on Tesla's Autopilot page, which states its FSD system "is designed to be able to conduct short and long distance trips with no action required by the person in the driver's seat" and is capable of "navigating urban streets, complex intersections and freeways."
"Instead of simply identifying product or brand names, these 'Autopilot' and 'Full Self-Driving Capability' labels and descriptions represent that vehicles equipped with the ADAS [advanced driver-assistance system] features will operate as an autonomous vehicle, but vehicles equipped with those ADAS features could not at the time of those advertisements, and cannot now, operate as autonomous vehicles," the DMV claims in the filling. "These advertisements are a deceptive practice."
"...a spokesperson for the agency said it would require Tesla to properly educate customers about its Autopilot and FSD features and provide sufficient warnings about the limitations of the technology. Tesla has 15 days to respond to the DMV's complaint, or the agency will take action without a hearing."
The DMV claims Tesla misled customers about self-driving.
www.theverge.com

Ralph Nader: Tesla 'Full Self-Driving' Responsible for 'Manslaughtering Crashes'
"Tesla's major deployment of so-called Full Self-Driving (FSD) technology is one of the most dangerous and irresponsible actions by a car company in decades. Tesla should never have put this technology in its vehicles. Now over 100,000 Tesla owners are currently using technology that research shows malfunctions every eight minutes.
I am calling on federal regulators to act immediately to prevent the growing deaths and injuries from Tesla manslaughtering crashes with this technology. The National Highway Traffic Safety Administration (NHTSA) has the authority to act swiftly to prevent such disasters. NHTSA has been investigating Tesla and its Full Self-Driving technology for several years. NHTSA must use its safety recall authority to order that the FSD technology be removed in every Tesla.
This nation should not allow this malfunctioning software which Tesla itself warns may do the "wrong thing at the worst time" on the same streets where children walk to school. Together we need to send an urgent message to the casualty-minded regulators that Americans must not be test dummies for a powerful, high-profile corporation and its celebrity CEO. No one is above the laws of manslaughter."
NHTSA Investigations Continue
Two members of Congress have formally asked the National Highway Traffic Safety Administration for a briefing on the ongoing probes into crashes of Tesla (NASDAQ:TSLA) vehicles involving AutoPilot and advanced driver assistance systems.
It is nothing new for the safety regulator. Over the last six years, the NHTSA has opened 38 special investigations of crashes involving Tesla vehicles in which advanced driver assistance systems such as Autopilot were believed to be in use. Earlier in the summer, the NHTSA upgraded its defect investigation into 830K Tesla vehicles with Autopilot involving crashes into parked emergency vehicles in a step that sometimes precedes a recall.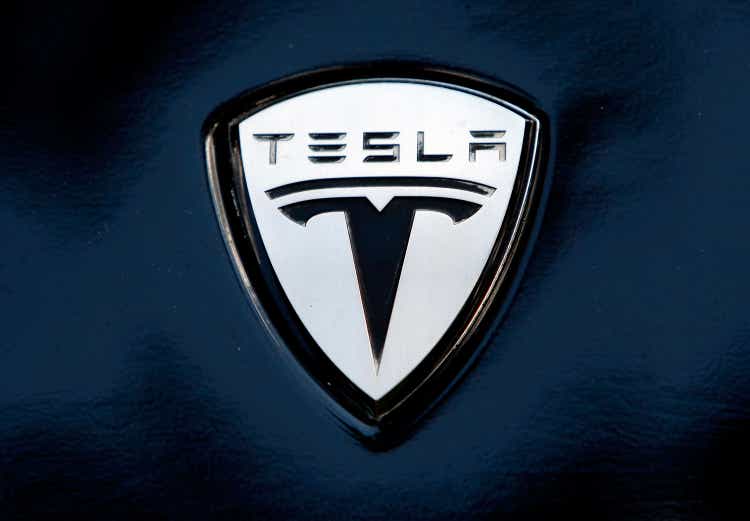 Two members of Congress have formally asked the NHTSA for a briefing on the ongoing probes into crashes of Tesla (TSLA) vehicles involving Autopilot. Read more.
seekingalpha.com