I built this arrangement for myself, and when I showed it to my brother, he asked me to make a "travel kit" for him as well since he's on the road a lot.
I'm curious how many others would be interested in obtaining a "Plug-N-Play" Plug kit for their Level 2 chargers.
I built them using about 15' of rubber 12/3 cord wired directly into the unit, then using a TwistLock plug at the end, which plugs into a matching TwistLock receptacle with about 15" of cord and an appropriate NEMA 14-series plug to let you draw power from a clothes drier outlet at anyone's house that was constructed after 2003.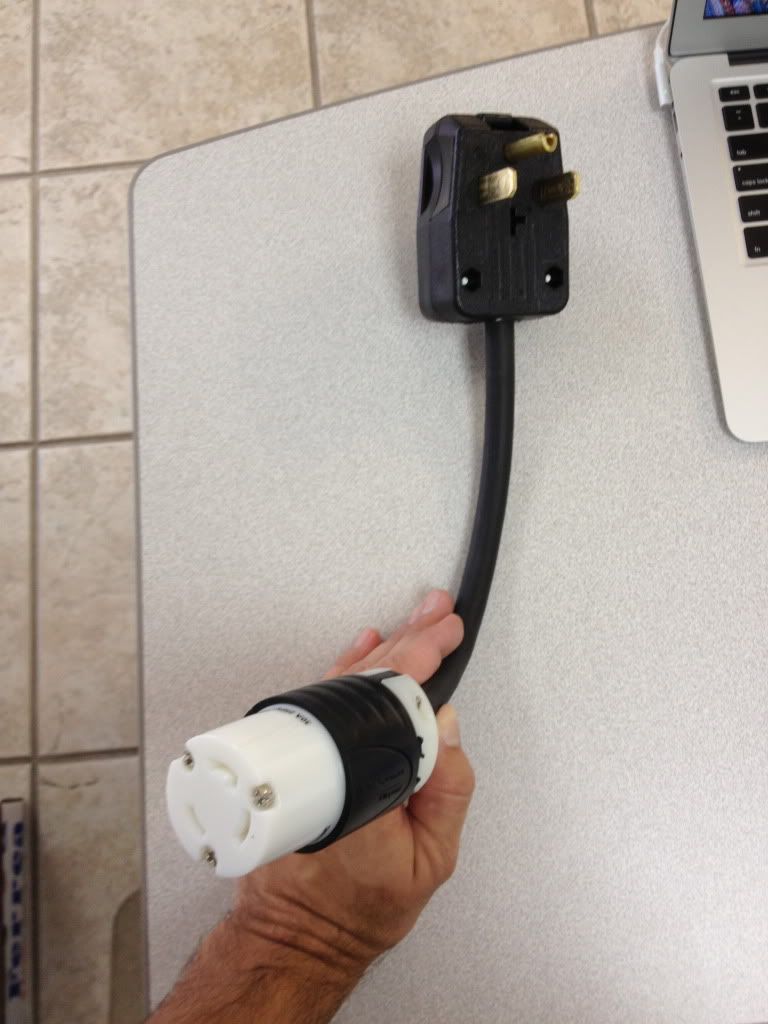 I intentionally omit the installation of the "COMMON" blade. Not only because the SPX charger does not use a COMMON line, but also because this pin is what acts as the KEY for allowing a NEMA 14-30 plug to fit into a 30 amp NEMA 14-30 receptacle, or a NEMA 14-50 plug for a oven/range to plug into a 50 amp circuit as code-compliance states. Having the pin installed for one style will block it from fitting the other style. Most RV/Campgrounds that supply power will have a NEMA 14-50 outlet for 240v usage. Being void of this pin now allows you to use the same plug for clothes driers using the current "code" NEMA 14-30 outlets, and an RV park's NEMA 14-50 outlet. While these cables obviously are not "UL" certified, the SPX 240v charging station does not draw more than 15amps, eliminating any concerns of a component being "under-rated".
Need to connect to a clothes drier outlet at an older house using this socket?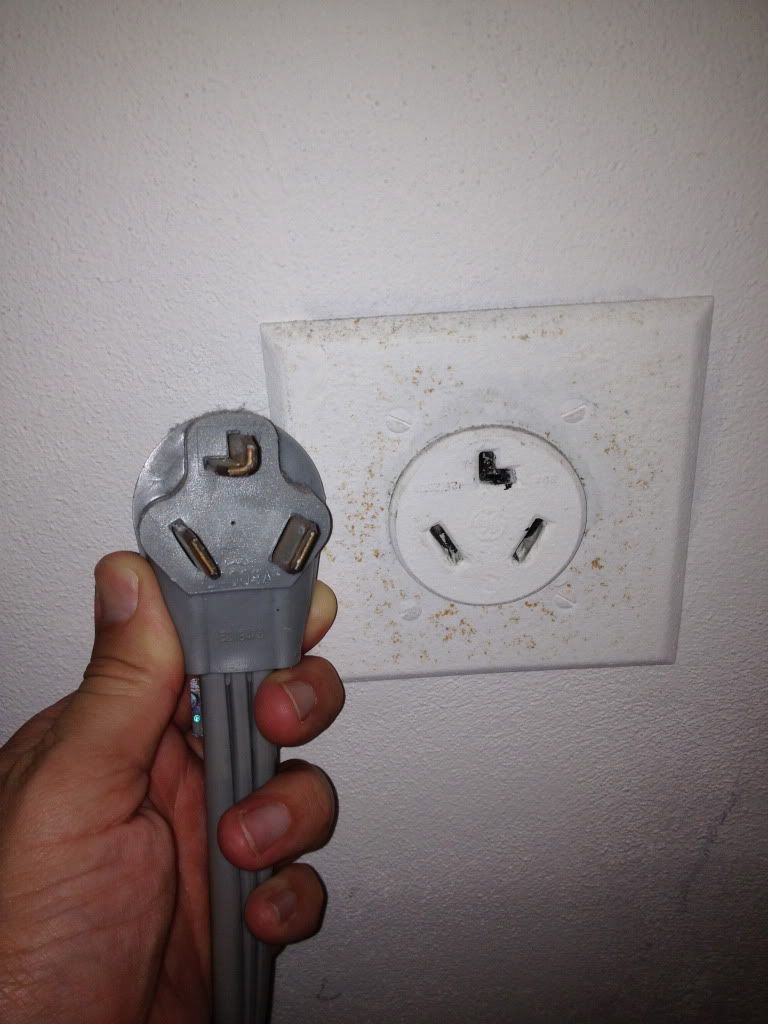 I also built an adapter for connecting to an older style clothes drier outlet, NEMA 10-30, that does not have a ground but uses a "COMMON" instead. To obtain the required GROUND, I run a pig-tail out of the plug to allow you to connect any extension cord that can reach any 120v outlet to simply tag into it's GROUND connection which leads back to your breaker panel:
ONLY the GROUND lead is used on the 120v pigtail connection. The other two blades are not terminated beyond that connector.
Don't like the idea of leaving your Volt unattended? We didn't either, so we took the idea that was suggested by a member of this site and use "pipe insulation" that you can get from Home Depot, allowing you to seal the window up and keep your charging station secured INSIDE the vehicle and out of the weather. More importantly, away from "those damn meddling kids!" that might want to mess with your charging station.
Is this an accessory that any of you guys might be interested in at all?
Post here, or email me direct with any questions at: mr.maflagulator AT gmail.com
~Best,
Scott