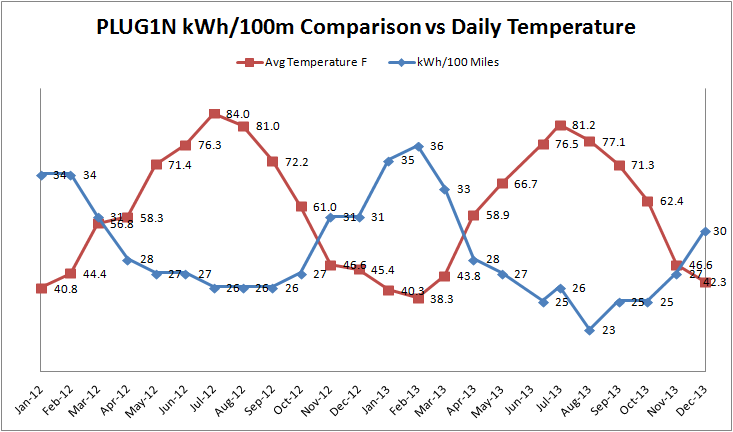 The kWh/100 miles data was taken from the monthly OnStar diagnostic reports. Temperature data is from the
Washington Post Capital Weather Gang
.
All months were 100% EV, except for Jan '12 and Feb '12 where I was a lowly 98.3% and 98.5% EV respectively.
The outlier is Aug '13 with 23 kWh. This was due to the fact that I made a successful run for the top VoltStats achievement of EV Miles in a day and managed 313 EV miles. This skewed that month by 1-2 kWh.
I use my Volt for only local driving, so this is probably a pretty good comparison month to month and shows an interesting look into the effect of temperature on the Volt's efficiency.