Discussion Starter
·
#1
·
So I was driving around yesterday running errands and after one stop, the A/C seemed to stop working. That is really bad here in Phoenix. I was on the highway and the fan was blowing, but there was no cold air. It had previously been working. I would press the climate buttons on the center console and nothing was happening, but other buttons seemed to be working fine. I finally accessed the climate screen via the home button and saw this: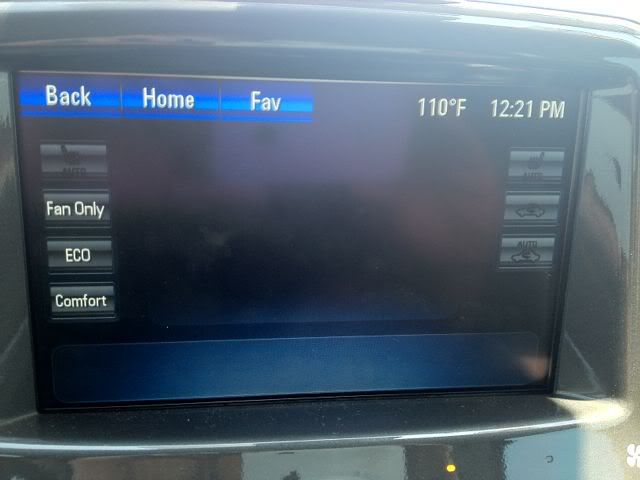 Basically, the buttons were greyed out and I couldn't do anything. I pulled over, shut the car off, and saw on that same screen "Climate control not available," before the car completed powered down.
Once I restarted the car, everything was back to normal.
Weird.